Great (AX)pectations and the Shifting Pact Between Art and Audience: David Maggs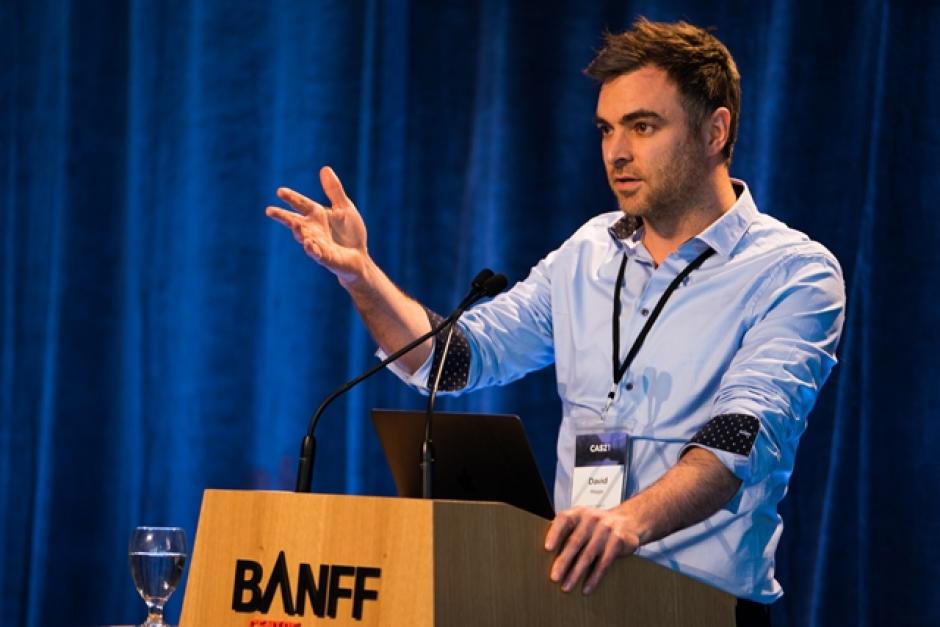 Digital disruption doesn't just mean new things for artists to learn, but the audience as well. New modes of expression mean new roles for the audience to play and new skills needed to play them. What are the implications of this fluid reality for audience engagement, and the development and dramaturgy of new work? 
Speaker
David Maggs
David Maggs carries on an active career as an interdisciplinary artist and arts researcher. He is the founder of and pianist for Dark by Five, has written works for the stage, and collaborated on large augmented reality projects. David is the artistic director of the rural Canadian interarts festival Gros Morne Summer Music, founder and publisher of a digital arts magazine, and the director of The Graham Academy, a youth performing arts training academy.
David developed and co-produced the CBC documentary The Country. As an academic, David focuses on arts practices and the challenge of sustainability. His doctoral thesis Artists of the Floating World led to the SSHRC-funded Sustainability in the Imaginary World led by PI John Robinson. His research attempts to understand sustainability as a cultural challenge and the arts as a driver of social impacts. He has been a featured speaker at the Canadian Arts Summit, The International Transdisciplinarity Conference (Germany), the National Valuing Nature Conference, The American Association for the Advancement of Science, Swiss Federal Institute of Technology (ETH Zürich), and elsewhere.