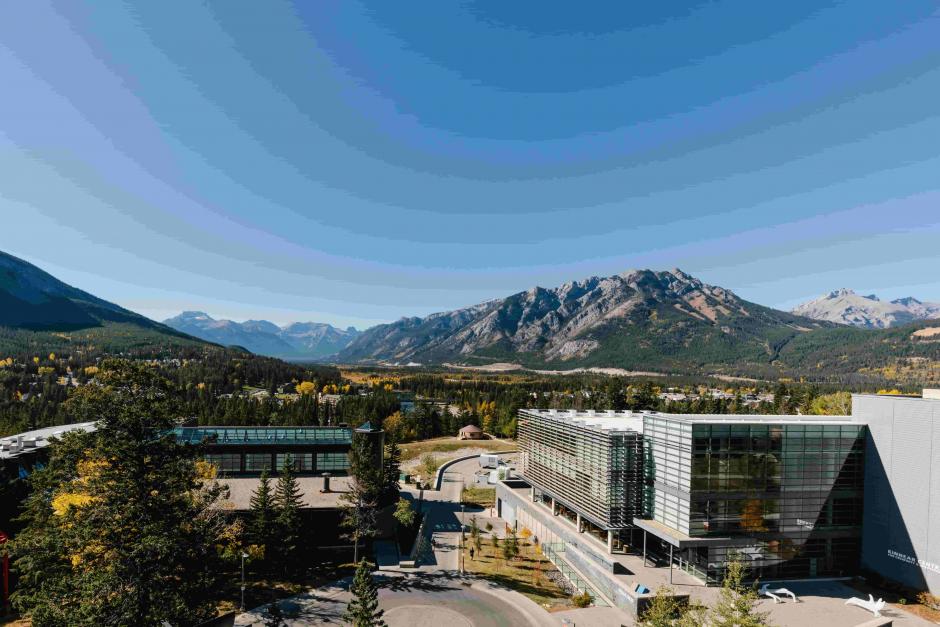 Alumni Benefits at Banff Centre
Your Banff Centre Alumni card will give you access to benefits both on and off-campus. Apply for your alumni card today.
*Please note discounts are subject to availability, alumni rates are not available with other packages or for conferences and professional summits
Stay With Us 
An Alumni Room Rate is offered throughout the year, based on availability, in either the Professional Development Centre or the refurbished Lloyd Hall Hotel. Please contact Reservations at 1.800.888.7574 and ask for the Alumni Room Rate.
Health & Wellness
When you are staying on campus, Alumni receive complimentary access to the Sally Borden Fitness and Recreation facility, which includes the Fitness Centre, 25-metre pool, hot tub, and steam rooms.
Roger That!
Rogers is currently offering Banff Centre Alumni three different discounted bundles to choose from, with phone plan savings ranging from 10-30% off! Rogers alumni bundles.
Park & Jet
Banff Centre travellers receive 15% off at the Calgary Airport Park & Jet. This offer is valid for artists, alumni, and guests on business or personal travel. See link for details, using company name: thebanffcentre
Mt. Norquay Ski Resort
We have partnered with a local favourite, to offer Alumni unique winter and summer discounts at Mt Norquay Ski Resort.
Visit banffnorquay.com or call 1-403-762-4421.
*Offer includes discounts on snow season day passes and the beautiful summer chairlift that takes you to the Cliffhouse Bistro. 
*includes 20% off Skiing, Tubing, winter and summer sightseeing tickets. 
*Restricted to the alumni cardholder, plus one other person when visiting with the cardholder.