Business Leaders Need Recovery Time Just Like Athletes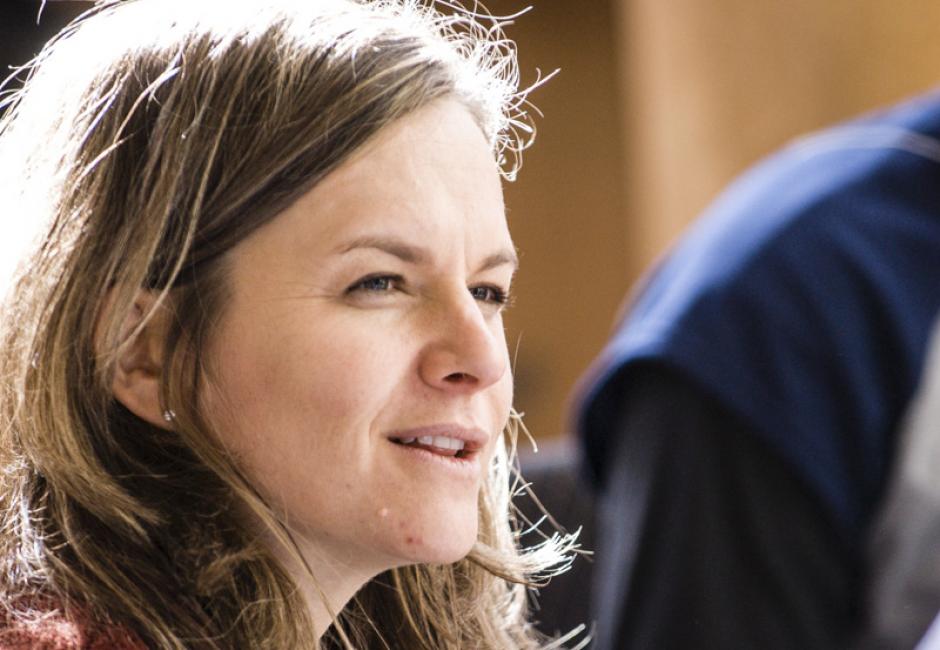 As soon as you could read your email on your phone, constant multitasking became the new normal and the concept of personal time went out the window. But recovery is much more closely tied to business success than you might think. 
After moving to Canmore, Johanne Lavoie was excited for opportunities to get out and enjoy her natural surroundings when she wasn't travelling. Lavoie is a Master Expert with McKinsey & Company and a Lougheed Leadership faculty member. With such a busy schedule, she was finding it difficult to live up to her commitment, despite her best intentions. Lavoie began booking bike rides into her calendar. 
One day, while on a local trail, she received a phone call from a client. Knowing she sounded out of breath, she explained what she was doing and asked for a quick moment to regroup. Her client reacted excitedly and, to Lavoie's surprise, asked her instead to finish her ride and call her immediately after because she needed her in her most resourceful and creative state to help her address this issue.
This reminded Lavoie that at the heart of the Centered Leadership model she advocates is self-awareness and choice; she is adamant that managing your energy is a business priority for those who aspire to lead, and not something to do on the side. Scheduling recovery activities through our day helps us be at our best more of the time. 
"When we have self-awareness, we have choice. We can see our habitual patterns of mind and action and can chose differently to create different outcomes when our habits limit us," says Lavoie. 
"I cannot lead others if I cannot lead myself. My ability to engage others in something new starts with my ability to see the world anew, shift my mindsets, step out of my comfort zone, tap into my own source of hopes, face my own fears, and stand in uncertainty. I cannot do this from a depleted energetic state."
The Centered Leadership model involves over a decade of research including over 160 interviews with leaders across various fields, two research surveys with executives worldwide, hundreds of programs with business and government, and academic research in leadership development practices, organizational behaviour, and neuroscience. Lavoie recently co-authoured the book Centered Leadership: Leading with Purpose, Clarity, and Impact with Joanna Bush.
During a recent Leadership Development Open Session, Lavoie outlined the five dimensions of Centered Leadership.
Meaning:
• Be aware of your core strengths and sources of purpose. Artists create, lawyers debate — people who cultivate meaning put their signature on everything they do.
• Research shows that when you are happy, you perform with a sense of energy and fulfillment. Who are you in your moment of happiness and aliveness? What qualities are you playing to in these moments? What are you valuing about yourself in these moments?
Framing:
• Fears, triggers, and biases get in the way. You must learn to pause and reframe the movie you are creating for yourself.
• In your moment of trigger, what are you doing? How are you feeling? What are you saying? Thinking? What helps you pause and regain your centre?
Connecting:
• Become aware of how you build relationships, sponsorship, and a community in service of your vision. Unless you have a community of engaged people, you are going to have a hard time creating something new.
• With support we can take risks. Coach your sponsors to be more effective in helping make your vision a reality – pay it forward by being a better sponsor.
Engaging:
• Being willing to be seen fully is at the heart of an engaging presence. Allow others to see and hear you through compelling storytelling.
• Align your intention with your attention and emotions to connect with presence, clarity, and purpose.
Energizing:
• Recovery can touch any dimension of energy: body (sleep, activity, nutrition), heart (positive emotions, connections), mind (quality of focus), and spirit (what is meaningful, what matters to you).
• Recovery is not just for athletic performance, it is also essential for work performance. It unleashes our creativity, resilience, courage, compassion, and resourcefulness.