CIFAR Partnership Spurs Creativity and Innovation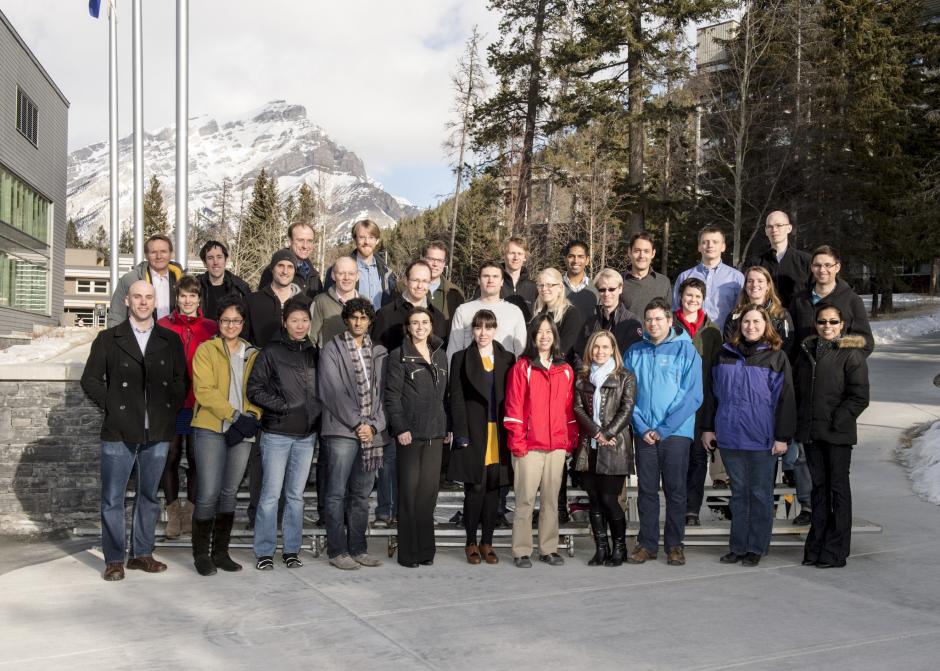 Two premier, national institutions, the Peter Lougheed Leadership Insitute at The Banff Centre and CIFAR (The Canadian Institute for Advanced Research), have entered into a partnership to strengthen Canada's capacity in creativity and innovation. Together, both institutions represent many of the world's best minds engaged in research in the natural and social sciences and the humanities. Both are dedicated to advancing knowledge and unleashing human creativity and recognize that, by working together, they can tap a broad diversity of viewpoints to inspire new ways of addressing questions of global importance and furthering their respective missions.
Each institution brings complementary strengths to this exciting and unique partnership. The Banff Centre is the world's largest arts incubator, bringing thousands of artists, leaders and researchers to its campus in the heart of Banff National Park every year. Through its multidisciplinary programming, the Centre provides the support artists and leaders need to advance their careers and to conceive new creative works and new ideas.
Through CIFAR, Canada makes a unique and important contribution to advancing knowledge in the world. CIFAR's global research networks bring together many of Canada's and the world's best scientists and scholars to frame and address important and challenging questions, including questions focused on improving human health and the environment, transforming technology, building strong societies, deepening cultural insights and expanding our understanding of the universe. CIFAR is a virtual institute with research meetings held across Canada and around the world. 
The new partnership identifies a variety of ways in which the two institutions will work together:
CIFAR Global Academy at The Banff Centre: The partnership includes a permanent home at The Banff Centre for the CIFAR Global Academy (formerly, the Junior Fellow Academy). The Academy includes elite fellowships designed to build research and leadership capacity in gifted young scholars from around the world at a critical early stage of their career development. The CIFAR Global Academy will have access to leadership development programs, a featured program at The Banff Centre. 
New research forums: Together CIFAR and The Banff Centre will convene leading thinkers and practitioners from around the world engaged in new knowledge creation. Many of CIFAR's ongoing research meetings will take place at The Banff Centre, including two upcoming meetings for the programs of Cosmology & Gravity and Genetic Networks.    
Research questions: CIFAR and The Banff Centre will explore possibilities for incubating new areas of inquiry across the disciplines of arts and science. 
Outreach: Building on the education mission of both institutions, the partnership will investigate new ways of engaging the global community in art and science initiatives. 
"Creativity is an essential tool for both artists and scientists," says Dan Buchner, vice president of The Peter Lougheed Leadership Institute. "This partnership opens up the possibilities for artists to gain a deeper understanding of the world in which they explore for new meaning; and conversely, for scientists, the opportunity to find new viewpoints for problem solving. I am excited about the possibilities that we may be able to develop when our best thinkers come together."
"This partnership reflects CIFAR's commitment to bring together the best minds from a diversity of backgrounds to create new knowledge," says CIFAR President & CEO Alan Bernstein. "I hope that The Banff Centre/CIFAR partnership will catalyze and energize the global intellectual communities to explore links between the natural and social sciences and the humanities."
To partner with the Peter Lougheed Leadership Institute, please contact us for more information: 
leadership@banffcentre.ca 
(888) 255-6327