Cultural Leaders Lab: Co-creating with Toronto Arts Council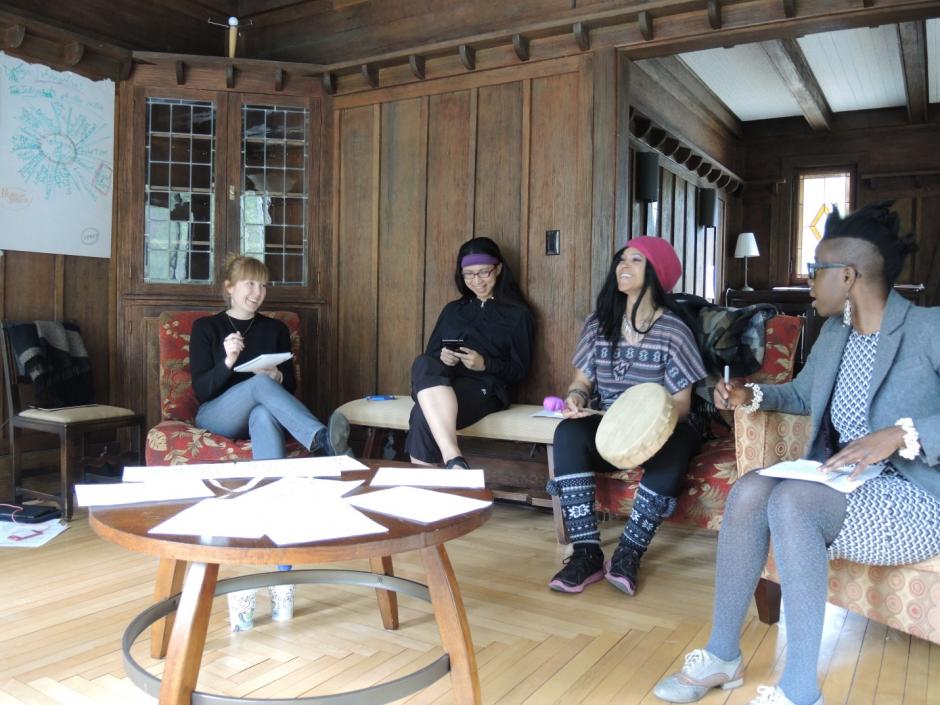 In response to the need for increased opportunities for cross-sector learning and collaboration among Toronto's arts and cultural leaders, Banff Centre for Arts and Creativity and the Toronto Arts Council (TAC) have co-created a unique leadership exchange program. 
This hands-on program provides current and future leaders with inspiration and tools to manage and create the change needed to realize Toronto's creative potential. The goal is to mobilize Toronto's extensive pool of arts leadership talent to tackle some of the most pressing challenges facing the sector, and the City. 
"The Cultural Leaders Lab will inspire Toronto's arts leadership and serve as a think tank in developing new approaches to issues facing artists and arts organizations in Toronto," said  Claire Hopkinson, TAC's director and CEO. "Over a three- to five-year period, the Cultural Leaders Lab will have seeded a powerful force for change across the various sectors of Toronto's arts and culture industry, and across the city. I look forward to seeing this innovation at work."
The Cultural Leaders Lab co-creation will build a network of diverse, innovative leaders from across Toronto, from organizations of all sizes. Each TAC Fellow chosen to participate will be involved in an innovative learning process. The program includes an intensive one-week retreat at Banff Centre, followed by bi-monthly events in Toronto in collaboration with local partners over a one-year period.
"By crafting solutions to complex issues, we aim to inspire arts and cultural leaders and contribute to stronger communities and a more resilient creative and cultural sector," says Dan Buchner, vice president, Peter Lougheed Leadership Institute.
The key goals of the program are to:
Invigorate and inspire exceptional arts and cultural leaders, and propel their thinking and activities to the next level;
Provide an opportunity for professional development, learning and networking from peers across disciplines;
Develop collaborative solutions to some of the complex challenges facing Toronto's unique arts and cultural sectors
Redefine leadership and its role in building the creative city.
"A strong and innovative arts sector gives us more choices and diversity in creative and cultural product and new ideas to fuel economic and social impact," says Jerry McGrath, leadership program director, Banff Centre. "We are incredibly excited by the possibilities for the inaugural Leaders Lab, given the extraordinary calibre and range of experiences represented by this group of Fellows," 
The inaugural cohort is an accomplished and diverse group of leaders from across arts disciplines whose experiences range from leadership roles in large institutions and festivals to grassroots and local initiatives.  Collectively, their work addresses some of Toronto's key challenges, using arts strategies and approaches to increase civic-engagement, animate public spaces and create a more inclusive, accessible and culturally rich society. 
Contact Us
For questions, please contact:
Email:
leadership@banffcentre.ca

Phone:
1.888.255.6327
107 Tunnel Mountain Drive
Box 1020, Stn. 43
Banff, Alberta
T1L 1H5 Canada