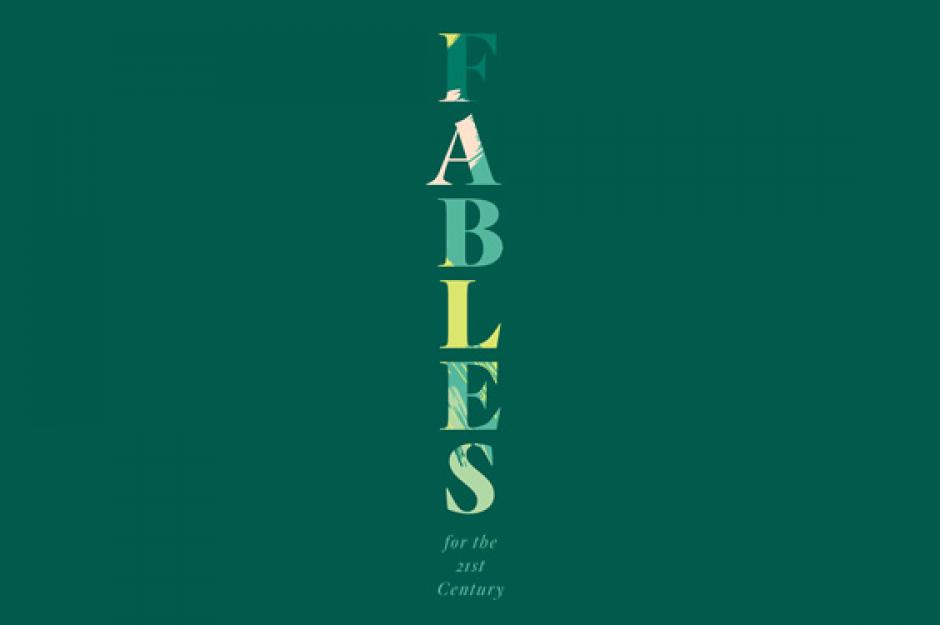 Fables for the 21st Century 
Edited by Rawi Hage, Lisa Moore, and Madeline Thien
A new collection of fiction written by some of the most exciting writers from across Canada. Fables for the 21st Century features 11 original short stories edited by best-selling authors Rawi Hage, Lisa Moore, and Madeleine Thien, and two illustrations by award-winning artist Shuvinai Ashoona.
Fables for the 21st Century was written at Banff Centre for Arts and Creativity as part of a month-long Literary Arts residency of the same name in fall 2017.
Limited edition hardcover copies with print illustrations can be purchased at one of two launch parties planned this fall, or exclusively from Banff Centre Press. Paperback copies are available for purchase through The Walrus. 
Contributing Authors: Rawi Hage, Lisa Moore, Madeleine Thien, Shuvinai Ashoona, Johnny Alam, Trevor Corkum, Zsuzsi Gartner, Eva-Lynn Jagoe, Alice Kuipers, Allice Legat, Alex Leslie, Ashok Mathur, Moez Surani, Matthew J. Trafford, and Karen Lee White.