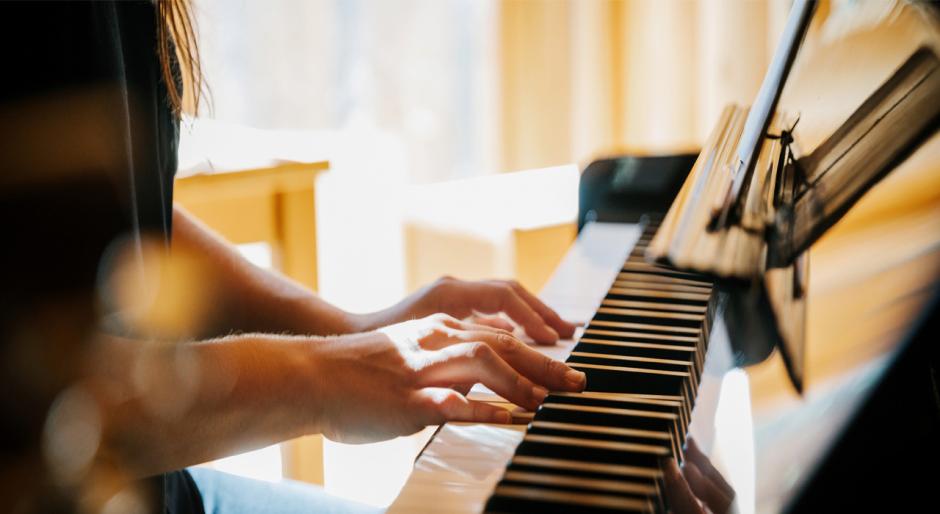 Banff Centre is: the evolution of classical music.
In 2020 we begin a new era of Classical Music Summer Programs. Banff Centre welcomes the Gryphon Trio as the directors of two residencies that focus on the evolution of classical music.
Evolution: Classical is a three-week career development program for classically trained instrumentalists and vocalists.
Evolution: Quartet explores the string quartet lineage from Haydn to new music made in Banff by and for the faculty and participants.
Evolution: Classical offers participants the opportunity to develop and evolve their own personal approach to the performance and presentation of classical repertoire and beyond. Participants will work with a number of faculty mentors from traditional coaching sessions to in depth explorations of cross-disciplinary practices.
Evolution: Quartet is a continuation of the EQ: Evolution of the String Quartet residency. Led by the internationally celebrated Eybler, Parker, and Jack string quartets, participants will have the opportunity to explore everything from intonation to discussions of style and rhetoric.
What do Classical Music Summer Programs offer?
Daily activities will typically include—but are not limited to—lessons, faculty-led seminars, informal conversations, rehearsals, hikes, and public performances. Classical Music Summer Programs will include cross-disciplinary collaborations with other Banff Centre artists and programs to influence the development and interpretation of new work. Programming will create rich collaborative relationships and stimulate intense experiences in music-making. 
Who should apply?
Programs are designed for musicians with active careers in ensemble playing and string quartet playing, as well as vocalists. Participants should have evidence of an emerging or established career supported by an active performing and recording history. Programs are open to individual participants, pre-formed groups, and composers from around the world.
"We are inspired to conceive programs that nurture vision, fuel passion, and allow participants to build on the strengths of the past with the skills and perspectives required to engage audiences in the future."
- Roman Borys
Contact Us
For questions about Classical Music Summer Programs and what we offer, please contact:
Email: musicandsound@banffcentre.ca
Phone: 403.762.6188
107 Tunnel Mountain Drive
Box 1020, Station 23
Banff, Alberta
T1L 1H5 Canada