John Fellows - Artist Demonstration & Raffle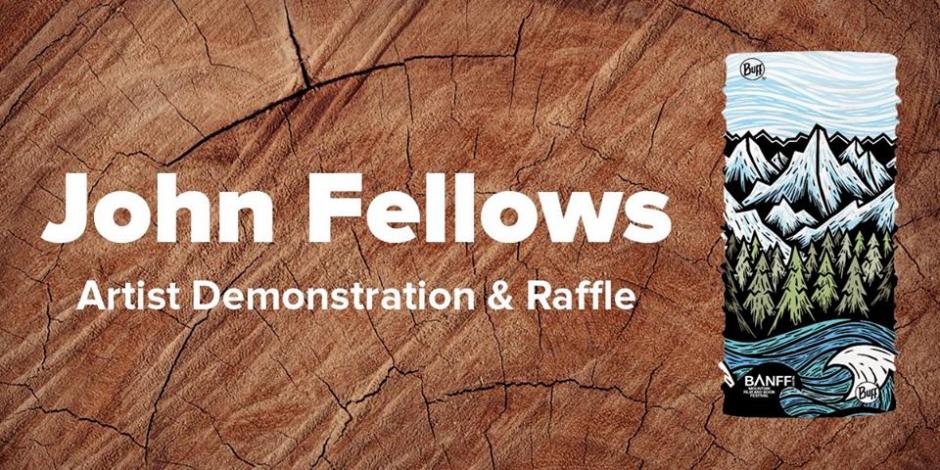 John Fellows is a Colorado based craftsman who takes inspiration for his artwork from the landscapes through which he travels. Here for the 2018 Banff Mountain Film and Book Festival, join John Fellows for an afternoon demonstration of the wood block carving and printing process used to create this year's official BUFF® BMFBF design.
Enter to win the framed original first print edition of this brilliant design.