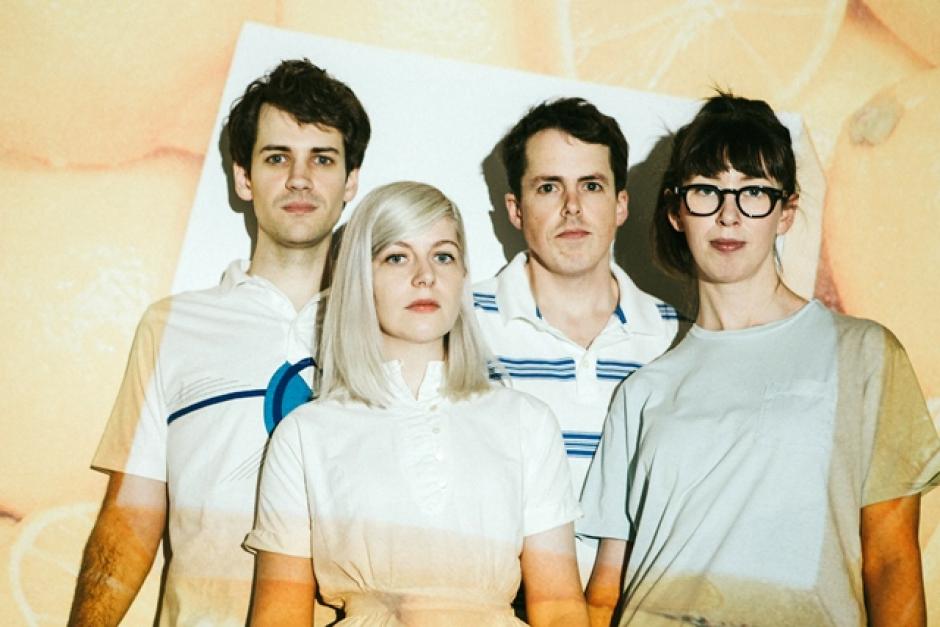 See these popular Canadian indie artists as they perform award-winning music with an entrancing lo-fi aesthetic.
This pop band, formed in 2011, is from Toronto but originally hails from the both Ontario and the East Coast! These festival favourites have played to packed audiences at such prestigious events as SXSW, Glastonbury and Coachella – plus their newest album 'Antisocialites' won a Juno.
Opening for Alvvays is up-and-coming indie sensation The Courtneys! Don't miss this exciting performance in the Bow Valley's favourite outdoor venue!
Molly Rankin (vocals)
Kerri MacLellan (keyboards)
Alec O'Hanley (guitars)
Brian Murphy (bass)
Sheridan Riley (drums)
Big Rock is the official beer and cider supplier of the Shaw Amphitheatre 

Opening Act
The Courtneys
The Courtneys drift back to the sound of the early '90s, drawing from strong influences including Teenage Fanclub, Pavement, Eddy Current Suppression Ring, and The Clean. Courtney Loove's dreamy guitar riffs add a timeless powerpop element to the punk backbone formed by Sydney Koke's driving basslines, while drummer/lead singer Jen Twynn Payne delivers heartfelt lyrics with a powerful vocal style. These components come together through a passionate collaborative songwriting process to deliver a special blend of fuzzy "artisanal grunge." 
The first, eponymous Courtneys album came out in 2013 on small independent label, Hockey Dad Records, based in the band's hometown of Vancouver, BC, Canada. They have since worked with a number of independent labels including Conquest of Noise in Australia and Waterslide Records in Japan, as well as Burger Records and Gnar tapes in the USA. They have released a number of singles and music videos, and toured throughout Canada and the USA, including spots supporting Tegan and Sara and Mac Demarco. 
In 2015 The Courtneys made their way to Australia and New Zealand, where they were hosted by Flying Nun Records. Influenced by the legendary label from early on, the group are honored to now be able to call it their home.