BISQC Concert 10: Canadian Commission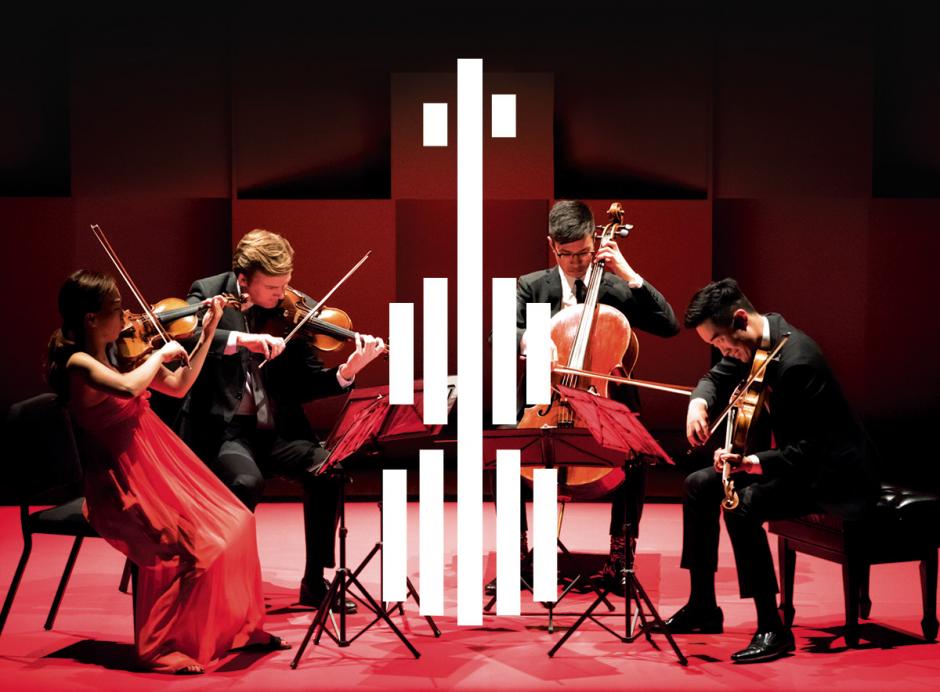 All ten quartets perform the world premiere of Bright Ferment (String Quartet no. 2) by Matthew Whittall.
Omer Quartet (USA)
Callisto Quartet (USA)
Ruisi Quartet (United Kingdom)
Ulysses Quartet (Canada/USA/Taiwan)
Quatuor Agate (France)
Intermission
Viano String Quartet (Canada/USA)
Marmen Quartet (United Kingdom)
Vera Quartet (Spain/USA)
Quatuor Elmire (France)
Eliot Quartett (Germany/Russia/Canada)
Quartets will perform a new quartet of approximately 9 minutes in length by Canadian-Finnish composer Matthew Whittall.
The work is commissioned by Banff Centre for Arts and Creavitity, and the Canadian Broadcasting Corporation, with additional funding from Americas Society (New York), for the 2019 Banff International String Quartet Competition.
Matthew Whittall (b. 1975) holds degrees in performance and composition from Vanier College, the University of Massachusetts, Stony Brook University and the Sibelius Academy. He has been commissioned by the Helsinki Philharmonic and Finnish Radio Symphony, among others. His symphonic song cycle "Dulcissima, clara, sonans" was awarded Finland's highest composition award, the Teosto Prize, in 2013. Canada's National Arts Centre Orchestra recently premiered his piano concerto "Nameless Seas", a Canada 100 commission for soloist Angela Hewitt. Whittall's music is marked by an attempt to fuse its disparate influences into a variegated expressive language, and by its prominent use of nature imagery. He currently lives in Helsinki, where he works as a freelance composer, and teaches composition and orchestration at the Sibelius Academy. 
Passports are tailored to our audiences who do not require accommodation or meals, passports allow you to experience it all!
Includes reserved seating to all performances and access to all lectures and special BISQC events.
Book online or through Banff Centre Box Office at 1-800-413-8368.
View package and passport details.