Canadian Roots Music Celebration featuring The Deep Dark Woods, Barney Bentall, Good For Grapes, and Elk Run & Riot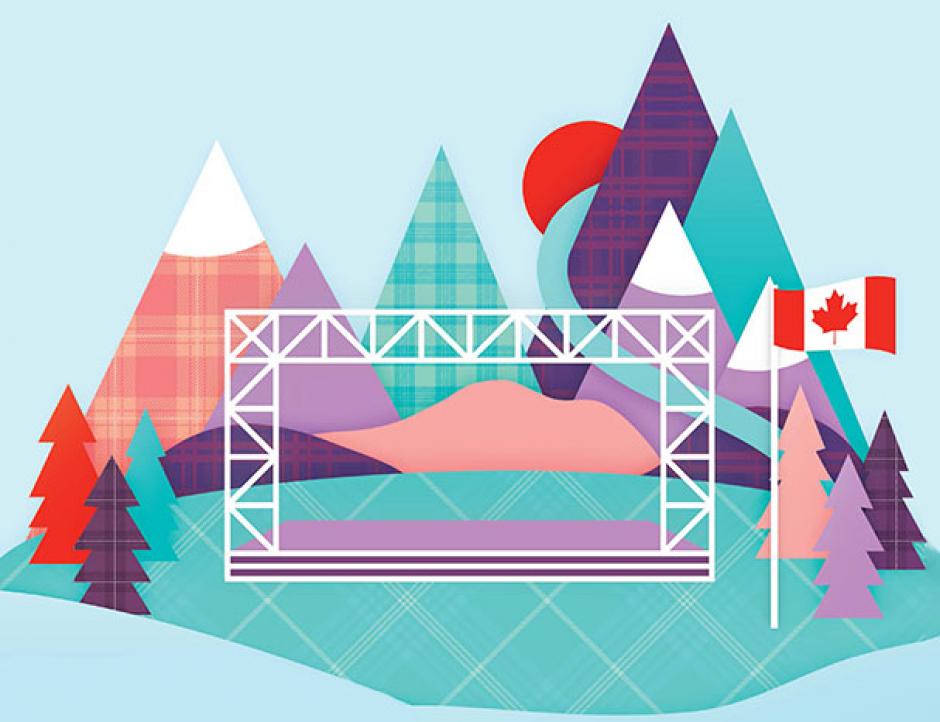 Join The Deep Dark Woods, Barney Bentall, Good For Grapes, Elk Run & Riot, and more for an afternoon of Canadian Roots Music in the outdoor Shaw Amphitheatre.
Bring the whole family and celebrate our incredible Canadian Roots Music Scene on the Canada Day Long Weekend!
Buy your tickets now!
The Deep Dark Woods
Floods and plagues, ghosts and slaughter: woe to those who populate the songs of Yarrow. A gentle summer breeze swings the gallows ropes, flowers bloom callously on lovers' graves. These anthems are definitely not from Eden. The Deep Dark Woods' newest album was borne in a fever – scarlet fever, to be medically specific. A disease of the last century is a fitting backdrop for songs that dig bare handed into the loam to unearth the corpses of old English folk and country blues. Yarrow is The Deep Dark Woods reimagined by leadman Ryan Boldt, and accompanied by the same band that crafted prairie psychedelics and a "loose grungy folk sound" (Paste) for flannelites. For nearly ten years they developed an international following with particular success in the Americana realm, nominated alongside Alabama Shakes and Dawes for Emerging Artist of the Year at the 2012 Americana Music Awards.
Barney Bentall
Canadians first met Barney Bentall in 1988 as leader of the Legendary Hearts when MuchMusic embraced an indie video of the heartland anthem "Something to Live For." Next came a self-titled Epic Records' album which sold over 100,000 units, and earned the group a JUNO Award for Best New Group. As his life began moving at a dizzying speed, Barney was swept into a circle of peers that included Blue Rodeo, k.d. lang, The Tragically Hip, Colin James, 54.40, and The Odds. His career education took place in parlaying strong grassroots popularity into a national following; and by playing to crowds in seedy bars to concert halls and arenas all over Canada. At its peak, the band was playing 200 dates a year, graduating from touring in a van to a motorhome to tour buses. After a half decade layoff from recording on his own, Barney Bentall returns with his finest, his most powerful, and most incisive album to date, The Drifter & The Preacher on True North Records.
Good for Grapes
Good For Grapes is a Folk/Alternative band from Surrey, BC. Innovators of the 'Folk Stomp,' the national winners of both the Rogers urMusic Battle of the bands and Supernova's 'Band on the Run to the UK', Peak Performance Project Finalist, and Best Emerging Artist at Edmonton Folk Fest 2013.
Elk Run & Riot
Elk Run & Riot is a folk rock four piece that is carving their own unique style of experimental music in the Rocky Mountains of Canada. The foundation of songs begin with creative lyrics that tell true stories of mountain life and culture of the Bow Valley . Elk Run & Riot deliver intricate harmonies, a tight progressive rhythm section and an electric mix of leads that cover multiple genres of music.
Official Beer & Cider Supplier
With support from