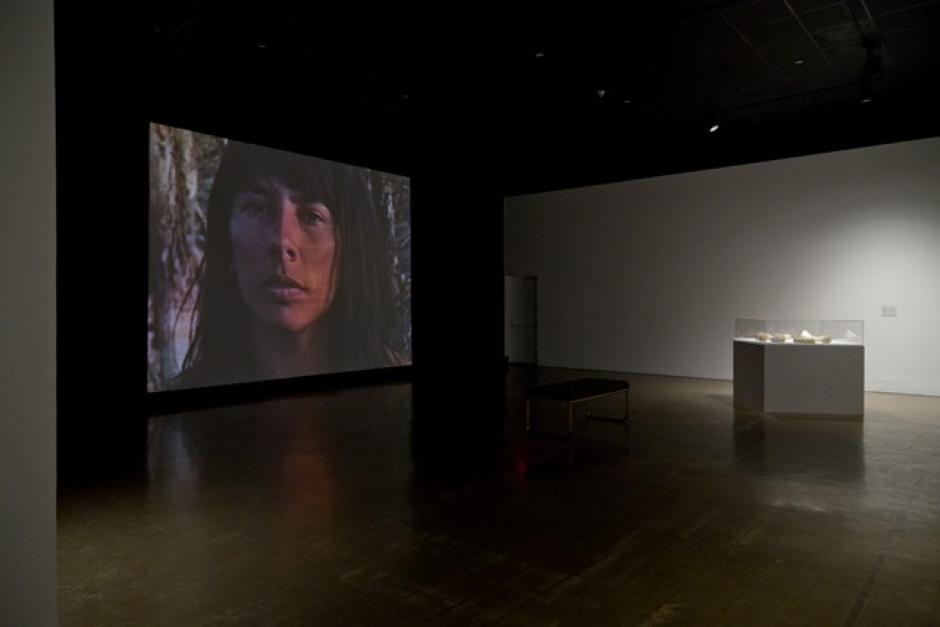 Please join Walter Phillips Gallery for an exhibition tour ofCarry Forward, curated by Lisa Myers and circulated by Kitchener-Waterloo Art Gallery.
The term "carry forward" suggests passing or transferring something on to the next generation, yet also refers to taking account of gains and loss. Some values can be traced through records and paperwork, yet others are elusive, sustained in fragments, memories, stories, knowledge, and place. This exhibition brings together artworks that propose different modes of understanding how realities are registered, contested, and even fabricated within the framework of an archive.
This project is generously supported by the Ontario Arts Council's Aboriginal Curatorial Projects grant, the Musagetes Fund held at Kitchener Waterloo Community Foundation, and the Allan MacKay Curatorial Endowment Fund, established by the Musagetes Art and Culture Fund.