Celebrating Indigenous Peoples: Printmaking Workshop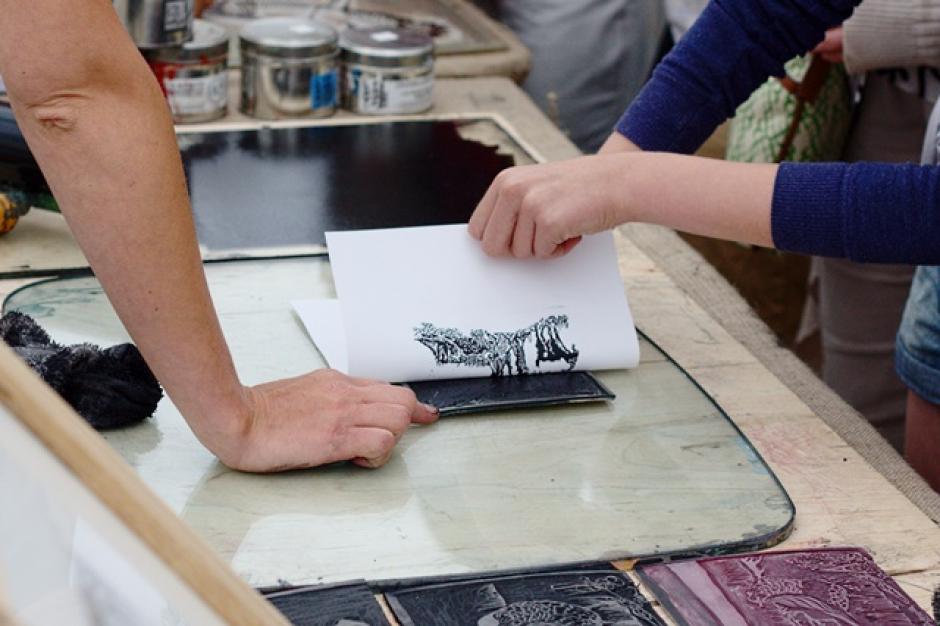 You are invited to join us in celebrating Indigenous Peoples throughout the month of June at Banff Centre. 

Participants of all ages and levels of artistic ability are invited to join esteemed artist and Banff Centre alumni Laura Grier to explore different materials and techniques for Lino block printmaking in this facilitated class.

This activity encourages artistic exploration and conversation about the ways in which we create art through printmaking.

Materials provided free for use. Everyone is welcome.
Ages 12+ recommend.
Class size is limited, registration recommended.

Participants may register online or email Public_Programs@banffcentre.ca to register for classes.
Banff Centre would like to acknowledge the Alberta Foundation for the Arts, Heritage Canada, and artsPlace Canmore for their ongoing support of these workshops.

With support from: