Young Joon Kwak and Kim Ye in conversation with John Tain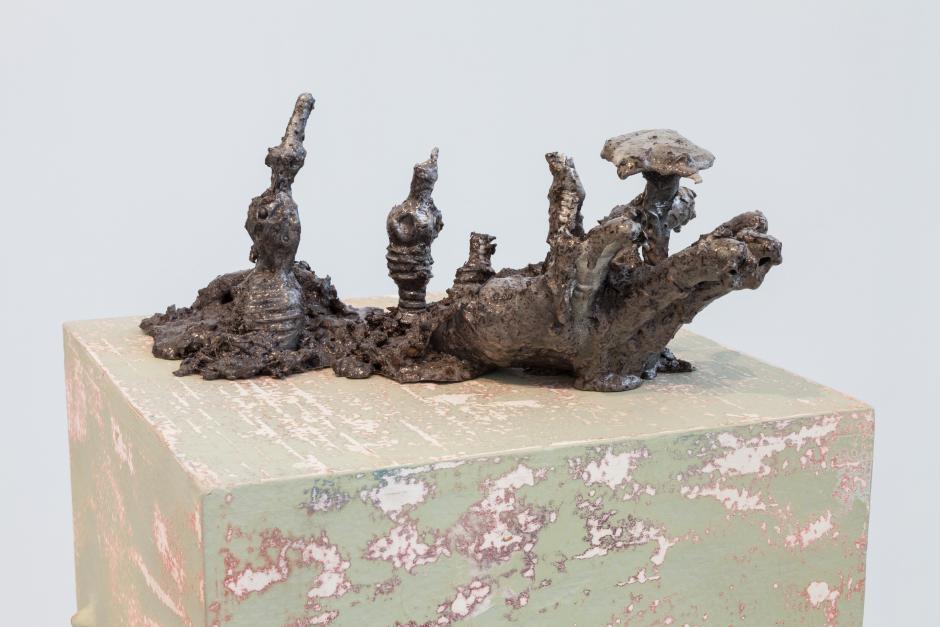 Please join Walter Phillips Gallery discussion of the exhibition, THE CAVE, with Young Joon Kwak, Kim Ye and John Tain.
THE CAVE assembles new and existing sculpture and video works by Los Angeles-based artist Young Joon Kwak, featuring collaborations with Marvin Astorga and Kim Ye, and presented alongside works by Adrian Stimson and Shawna Dempsey and Lorri Millan. Interrogating the cultural phenomena of the man cave, the exhibition speaks to the ecstatic mutability of bodies and the relationship between the cave, the cinema, and the dark closeness of the club. THE CAVE is also responsive to the context of Banff National Park and the legacy of artistic practices which have engaged with the present and historical complexities of the region.
John Tain
John Tain is Head of Research at the Asia Art Archives, where he leads a team of researchers based in Hong Kong, Delhi, and Shanghai, with projects spanning all of Asia. Previously, he was a curator for modern and contemporary collections at the Getty Research Institute, Los Angeles, where he worked on projects related to artists Ed Ruscha, Allan Sekula, Faith Wilding, Tetsumi Kudo, and others. His writings—on Rirkrit Tiravanija, Wu Tsang, Charles Gaines and Kara Walker, among others—have appeared in Artforum, The Brooklyn Rail, Flash Art, Art Review Asia, and in various exhibition catalogues, and he is a series editor for Afterall Exhibition Histories. His exhibition, co-curated with Jasmine Alinder, Someday, Chicago, on the Japanese-American photographer Yasuhiro Ishimoto, opens September at the DePaul Art Museum as part of the Terra Foundation for American Art's initiative, Art Design Chicago.