Dear Rouge & The Boom Booms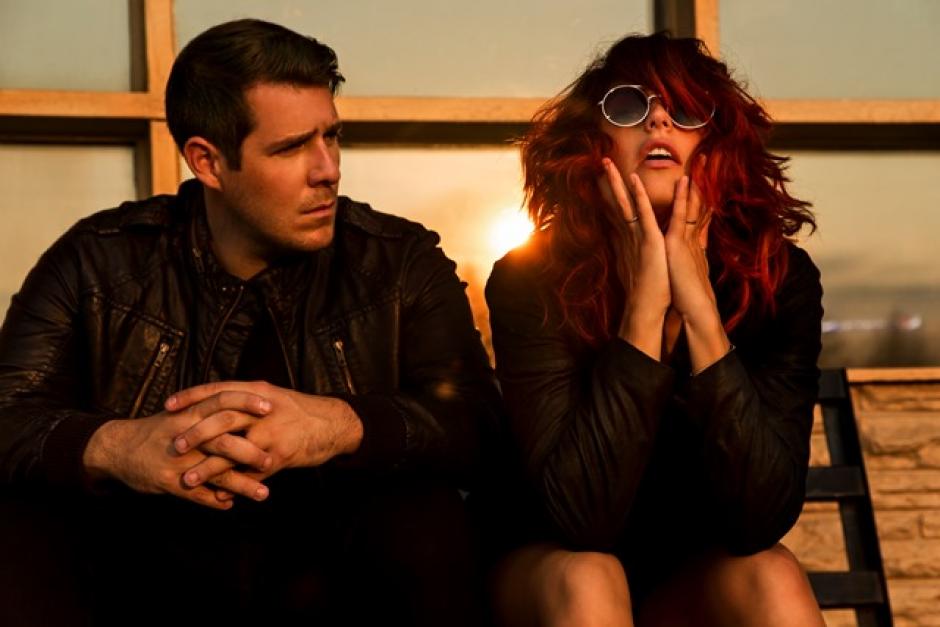 Dear Rouge
Join the JUNO winning "Breakthrough" group of the year on tour featuring their new album.  Dear Rouge has been on a breathtaking upward trajectory – don't miss this ground breaking show!
Dear Rouge is a JUNO award-winning Vancouver-based electronic rock band formed in 2012 by Drew and Danielle McTaggart. Drew and Danielle McTaggart were both touring musicians under separate projects. They met while in their early touring days, and began dating, before getting married and starting Dear Rouge. The name of the duo is derived from the name of Danielle's home town, Red Deer, Alberta. Danielle had previously been in a duo called Gaetz Ave, named after a street in Red Deer. Drew was a member of Vancouver indie circuit band Maclean.
In April 2012, Dear Rouge independently released their debut EP "Heads Up! Watch Out!", a four-song EP on their Bandcamp page, and followed up six months later with their second EP "Kids Wanna Know".
In November 2012, Dear Rouge won the grand prize of the Peak Performance Project put on by the Music BC Industry Organization and CKPK-FM radio station in Vancouver.
In June 2013, Exposure Contest and Dear Rouge partnered up to present a video editing contest in support of their single, "Thinking About You", from their Kids Wanna Know EP. The contest drew a wide social media spread, accumulating hundreds of entrants from around the world.
The Boom Booms
The Boom Booms are a celebrated Canadian band from Vancouver, BC. They blend storytelling and dance music which draws on funk, soul, and latin styles. The Boom Booms have spent the last decade touring the world and playing festivals (Pemberton, Squamish Live, Toronto Jazz Fest and more).
Their debut album 'Hot Rum', written on their inaugural tour from Vancouver to Panama, garnered a dedicated fan base spanning continents and generations. Their sophomore album 'Love is Overdue' is produced by Grammy-­‐award winner Chin Injeti, and draws on more soulful influences. The band spent three months in Brazil shooting their socially charged documentary, "Boom Boom Brazil". They were winners of BC's prestigious Peak Performance Project (100.5 FM) and The Georgia Straight readers  voted The Boom Booms as Best Unsigned Band in Vancouver five times. In 2015 the band sold out Vancouver's renowned concert venue, The Commodore Ballroom. The Boom Booms released their third album, A Million Miles,  in September 2017. They held their album release show at The Vogue Theatre.
Buy your tickets now!
Official Beer & Cider Supplier
With support from