Summer Music Series: Des Canyons aux Étoiles by Olivier Messiaen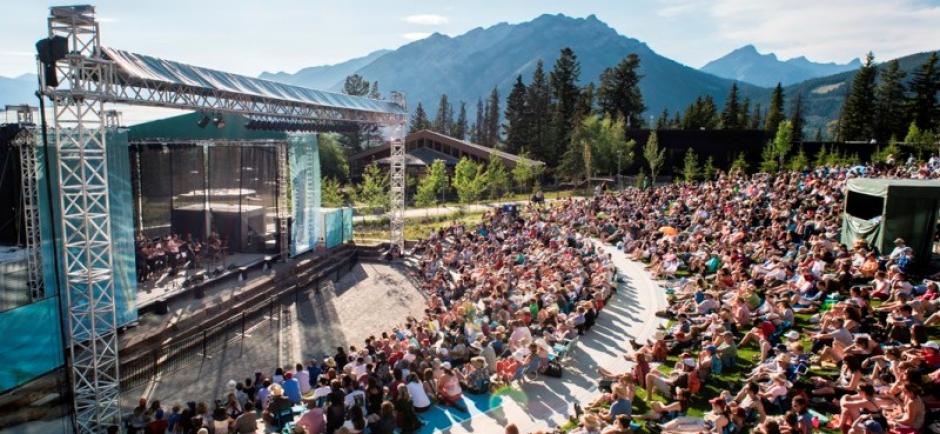 A Landscape-Inspired Orchestral Performance
Please note the venue for this performance has changed to The Eric Harvie Theatre due to inclement weather.
Participants and Faculty of the Ensemble Evolution Music Program will perform Messiaen's "Des Canyons aux Étoiles" and Davis' "Bells" during this one night only Summer Music Series event in the Shaw Amphitheatre.
The culmination of the Ensemble Evolution music programs first week will have participants and faculty give life to two extraordinary works designed to celebrate the beautiful natural setting of Banff Centre in the heart of the Banff National Park.  
The concert will open with Nathan Davis' "Bells," a short performance which uses many variations of its titular instrument to create magnificent music. These bells, from small tinkling wind chimes to the ring tones of your smart phone, signify both communication and song. Davis's piece plays on the notion that bells have been used as signs of communal celebration, to the warnings of danger, to moments of remembrance.  If there is something important to say in a public space, there is almost always a bell!
The body of this performance comes in the form of the great French composer Olivier Messaien's piece inspired by a North American landscape. In 1972 Messaien returned from a trip to the National parks of Utah, struck by the spiritual quality of their grandeur he composed one of the most extraordinary works of the 20th century:  "Des Canyons aux Étoiles". Hear it in a landscape reminiscent of the great landscapes that inspired it.  Don't miss this concert!
Join us for a pre-Concert talk 6:45 on the Amphitheatre stage.
Official Beer & Cider Supplier
With support from