ECM+ Generation 2018 in Concert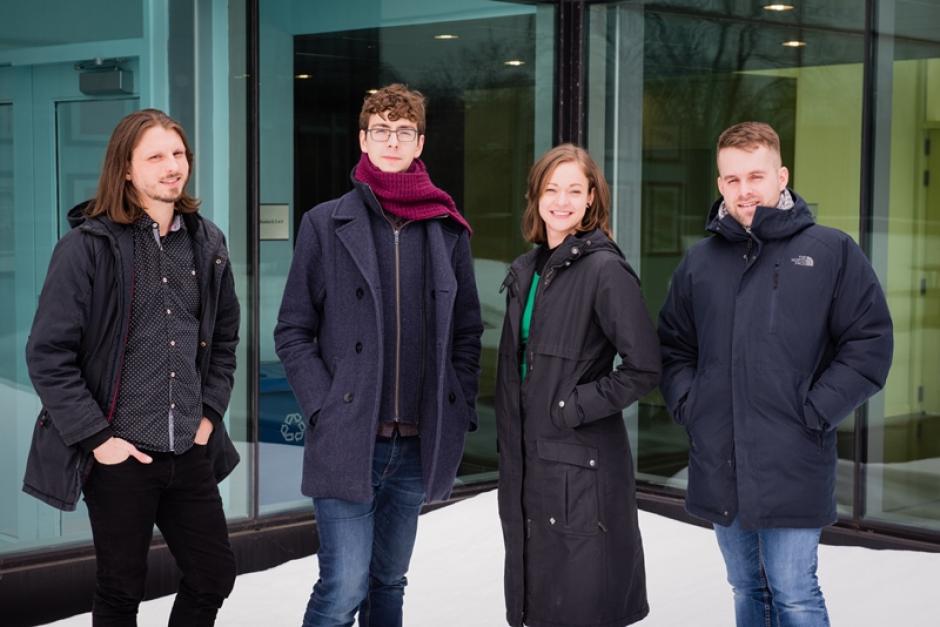 With a mandate to encourage and support young musical creativity, the ECM+ has created Generation, a project that offers young composers a platform and a tool for professional and musical education. The only project of its kind in Canada, Generation discovers the next generation's composers and provides them with a unique environment for musical research and exploration involving live experimentation with musicians. Over the course of 18 months, young composers explore their musical voices, are introduced to new music circles, present their work across Canada, and obtain a high quality recording of their work.
Crossing Canada from West to East, the ECM+'s Generation2018 Canadian tour, conducted by Véronique Lacroix, presents the latest edition of this legendary project in which the Canadian public can vote for its favourite composition. Come discover the new works of Sophie Dupuis (NB/ON), Patrick Giguère (QC), James O'Callaghan (BC/QC) and Thierry Tidrow (ON/DE) in some electrifying performances, where audience will be introduced to the secrets of each piece by the composers themselves, the conductor and host Gabriel Dharmoo.
"With unwavering devotion to an idea, in 20 years ECM+ and its director, Véronique Lacroix, have created a national discourse around contemporary art music in Canada through the biannual Generation workshop and national tour (...) In this way, the Generation concerts are a concrete representation of art music across Canada by emerging composers." - Christopher Butterfield, Compositeur, Université de Victoria