Electric Company Theatre presents The Full Light of Day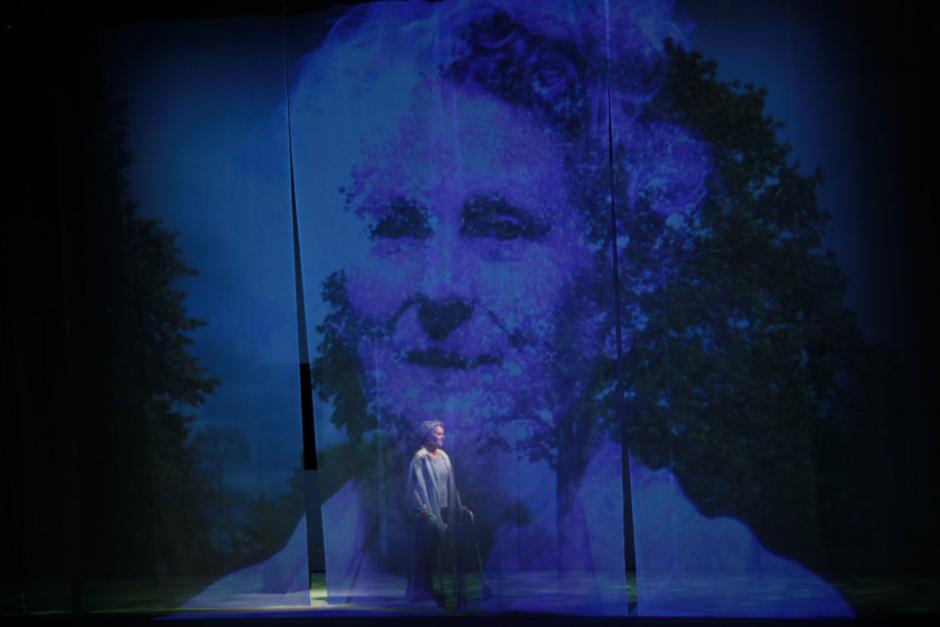 Electric Company in Association with Banff Centre for Arts and Creativity presents The Full Light of Day by Daniel Brooks.
Set in Canada's urban financial centres, The Full Light of Day tells the story of a mother who must contend with her husband's corrupt legacy before she dies.
The Full Light of Day is a provocative film/theatre experiment for the stage which looks at crucial choices facing Canadians today – how to live, love and die in a world in transition. Bold characters, bracing text, wit, and suspense all mix together in this new script by award-winning artist Daniel Brooks. Brooks, celebrated world-wide for his provocative, conceptual, deeply intelligent work, joins forces with Electric Company Theatre founding artist and award-winning director Kim Collier in this new work for Canadian stages and beyond.
ECT continues its exploration of how concept and form illuminate content. Under Kim Collier's direction, we will boldly push the boundaries of the use of media in the theatre. A live film adaption, live cameras, projected imagery and video all create an integrated scenography and a rich visual world. Themes of perception and truth are heightened through the blending of live and mediated content.
A brilliant team of Canadian artists have come together around this new work, and The Full Light of Day is the largest and most ambitious project in Electric Company Theatre history. Discover this Film/Theatre Hybrid work of art written by Daniel Brooks, directed by Kim Collier, and produced by Electric Company Theatre. 
"ingenious" "brilliant fusion of two enduring art forms"
- The Globe and Mail, on Tear the Curtain!
The Story
The Full Light of Day
THE STORY
The hero of this story is Mary, the ageing matriarch of a wealthy family. She loves her husband, has enjoyed her life, and has lived well. However, something is wrong with the family she so loves, and when one of her children disappears, a series of events is unleashed that forever changes her family and her life.  
The play takes place in a world of finance and real estate. It is a story about our cities, about power and about land, and about the things we do in order to flourish, and the drastic steps we sometimes must take in order simply to survive.
Electric Company has built a reputation for groundbreaking, ambitious productions. Here's what we believe makes this new project exceptional:
Magic. Audiences will experience a thematically coherent, imaginative and absolutely original use of the camera on stage. The Full Light of Day will set a new benchmark for film/theatre hybrids and celebrate all that is possible in this blend of artistic disciplines.
Urgency. The Full Light of Day boldly confronts the systematic corruption of democratic principles in our cities. It is a play that delves into Canada's urgent concerns around land ownership and colonization, past and present. The Full Light of Day insists we carefully consider our role in society and our complicity within the larger power structures of our world.
Immersion. Using cutting-edge technology, we are producing a collection of short films told from the POV of each principle character to engage with audiences before and after the stage production This content will be shot in 360° and experienced through Virtual Reality devices, on smart phones or tablets placing the viewer not only within the action, but inside the perception and experiences of the characters in the story.