Ensemble Evolution Faculty Recital featuring Miranda Cuckson, Wilfrido Terrazas, Reut Regev, Cris Derksen, Yvette Janine Jackson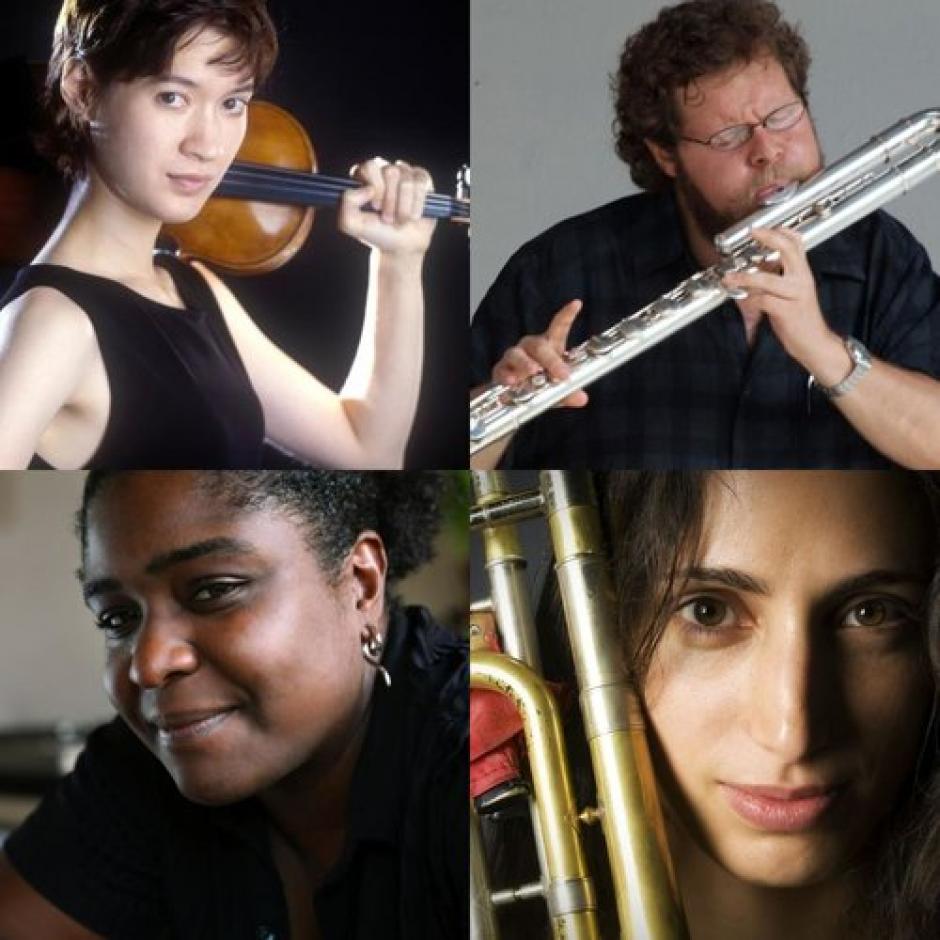 Miranda Cuckson, Wilfrido Terrazas and Reut Regev make their instruments into vehicles for the exploration of distant musical spaces. And if you still think of these instruments as the genteel instruments of classical music aristocracy, get ready to be completely upended.  
With them, you are invited to explore an extraordinary range of styles, historical periods, levels of virtuosity, and just-down-to-it artistry.
Join us in the second half of the concert for a radio play in the dark by Yvette Janine Jackson, whose newest work will be premiered later in the week.