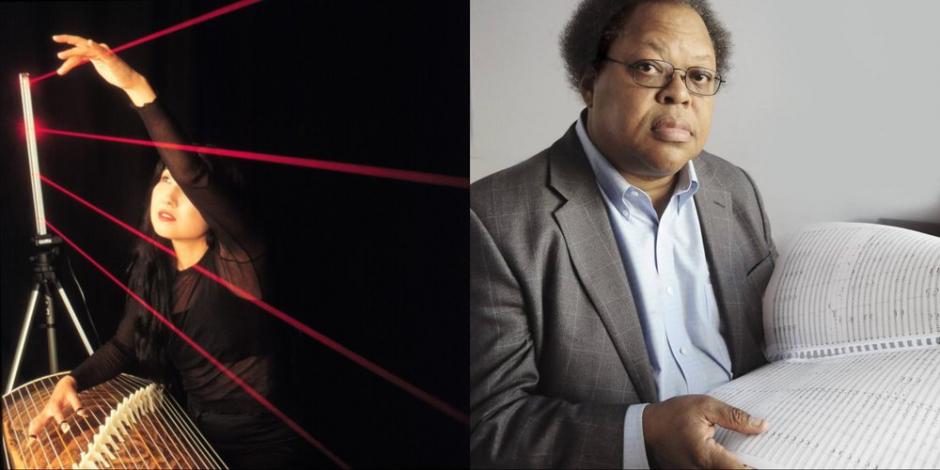 New works by EVO Improv Groups, led by Peter Evans, Mazz Swift, Levy Lorenzo and Cory Smythe.
Catalytic energies abound with Miya Masaoka in a Banff Centre commission for members of the International Contemporary Ensemble and participants of Ensemble Evolution. It's a new piece so we don't know what we'll be hearing.  But Miya's work spans a gamut from amplified leaves and electronically activated glass bottles to a string quartet and partnerships with the world's most exciting improvisers. Whatever she offers will be vibrant, colourful and unexpected!
Every time we work with George Lewis, we come away inspired.  A pioneer as an improvising trombonist, a designer of real-time electronic instruments, writer, scholar and composer:  George is a living embodiment of the 21st-century musician! In Soundlines, his work for ensemble with soloist Steven Schick, he explores sound, colour, choreography and, above all new musical territory.   The program will be rounded out by the intrepid improvisers of EVO.