Evolution: Chamber Faculty Concert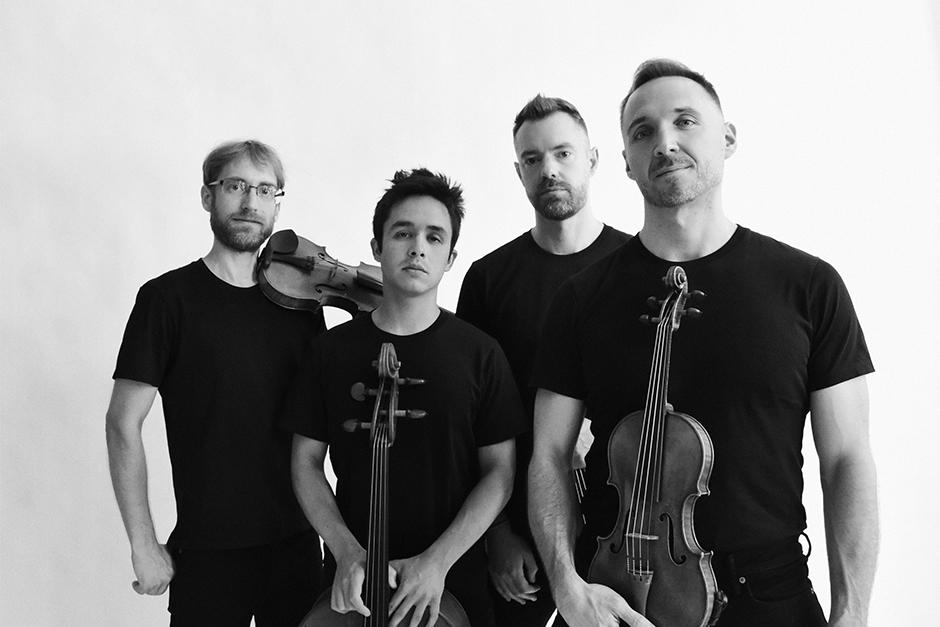 Evolution: Chamber faculty artists Eybler Quartet, Parker Quartet and JACK Quartet perform music by Weiss, Beethoven, Burhans and Xenakis.
Program
(approx. 75 minutes plus intermission)
String Quartet in C minor, Op. 8 no. 2 - Franz Weiss (1778-1830)
IV. Finale
Eybler Quartet
Patricia Ahern, violin
Julia Wedman, violin
Patrick Jordan, viola
Margaret Gay, cello
String Quartet in B flat Major, Opus 130 - Ludwig van Beethoven (1794-1800)
I. Adagio, ma non troppo – Allegro
II. Presto
III. Andante con moto, ma non troppo. Poco scherzoso
IV. Alla danza tedesca. Allegro assai
V. Cavatina. Adagio molto espressivo
VI. Finale: Allegro
 
Parker Quartet
Daniel Chong, violin
Ken Hamao, violin
Jessica Bodner, viola
Kee-Hyun Kim, cello
Intermission
Contritus (2010) - Caleb Burhans (1980- )
Tetras (1983) - Iannis Xenakis (1922-2022)
JACK Quartet
Christopher Otto, violin
Austin Wulliman, violin
John Richards, viola
Jay Campbell, cello
---
Like what you see? 
Show your support for the Evolution: Quartet and Evolution: Classical programs at Banff Centre by donating generously to the Artists' Fund.