Martin Daigle, Bella Duo, oNSET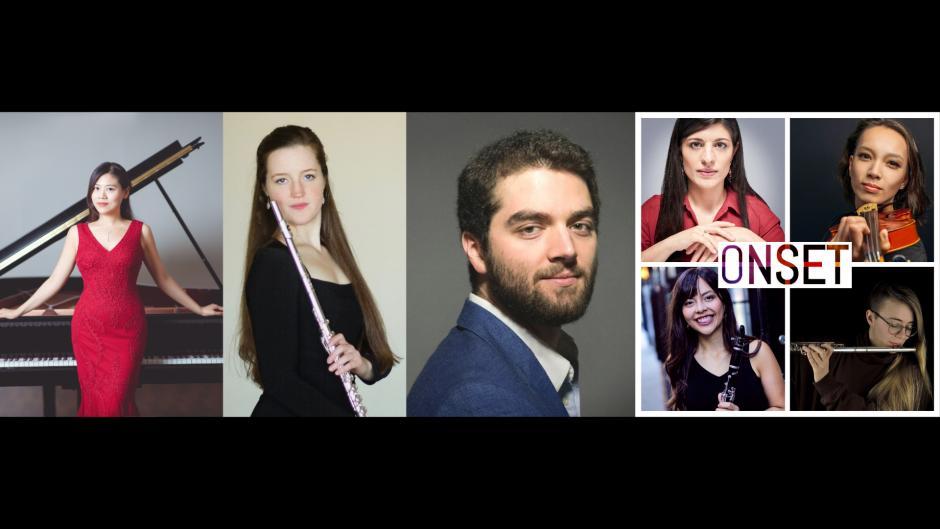 Join us for a free livestream concert featuring Banff Centre's Evolution: Classical program participants, including Martin Daigle, Bella Duo, and oNSET –  all from the comfort of your own backyard lounge chair!  
View a recording of the event here:

(Approx. 2 hr 15 minutes total. No intermission)
Duration of each group below: Approximately 45 minutes 
Scroll down to the bottom of this page to see all biographies.
Program: Martin Daigle
Classical Percussion Recital
Glenn Kotche - Mobile
Martin Daigle - Computer Music
Sylvain Pohu - Beat
Casey Cangelosi - Fanatic
Andy Akiho - Stop Speaking


This multimedia concert was created for the digital world –including repertoire that takes full advantage of digital music as a tool. Whether you are on your phone or computer, this concert was designed to reach you even if you don't have access to a home theater. This concert is not possible in a concert hall or a jazz bar because each piece is performed outside it's "intended" setting. Instead of the traditional setting, I decided to perform pieces in a variety of common and public places.
With the blessing from each composer, and the help of technology, tune or dial in for an out of context classical percussion recital.
Program: Bella Duo
Ceclie Chaminade - l'Ondine (arr. Bella Duo)
Carl Reinecke - Sonata in E minor for Flute and Piano, Op.167, "Undine"
Alan Menken - Part of Your World from "The Little Mermaid" (arr. Kyle Landry and Bella Duo)
Tradition Irish, arr. Mark Armstrong, Bella Duo - An Mhaigdean Mhara
Joe Hisaishi, arr. arr.  Guillaume Masson and Bella Duo - Deep Sea Ranch from "Ponyo on the Cliff"
Through the mythology of many cultures around the world, people explore the depth of their desire through stories of water spirits that share a common theme:  dreams and desires, and the great sacrifices that they demand. Combining the concept of audiobooks, miniseries, and classical concerts, four water spirits stories will be presented, both in music and in words.
Program: oNSET
Ursula Mamlok - Sonar Trajectory
Emmalie Tello - Emmalie's Trajectory
Timothy Peterson - Duet for Body Percussion
Teagan Faran - Teagan's Trajectory
Teagan Faran - Taiwan
Teagan Faran - Transit Meditation
Nicole Brancato - Nicole's Trajectory
Nicole Brancato - 2063
Steph Dressler - Steph's Trajectory
Diego Schissi, arr. Teagan Faran - Tanguera
Emmalie Tello - Through Glass
Dedicated to Carol Perricone
oNSET – Autonomous

Autonomous tells the story of strangers crossing paths on the subway. Defined by our individual reimaginings of Ursula Mamlok's Sonar Trajectory, we explore the relationship between human isolation and connection.  Are you autonomous? Certainly you are not alone…
Join the oNSET WhatsApp experience using this form. 

With support from: 

Bella Duo - In partnership with University of Toronto Faculty of Music
oNSET - This concert was made possible with support from the Dwight and Ursula Mamlok Foundation and Dr. Reiko Füting. Special thanks to Ricky Riccardi for the privilege of showcasing his book What a Wonderful World: The Magic of Louis Armstrong's Later Years in our program.

Like what you see? 
Show your support for the Evolution: Quartet and Evolution: Classical programs at Banff Centre by donating generously to the Artists' Fund.
Biographies
Martin Daigle
Martin Daigle is an interdisciplinary artist who is heavily involved in research and creation within audiovisual art forms. As a doctoral candidate in contemporary percussion at McGill University, he innovates as a performer and a researcher within a variety of musical contexts.
 
As a performer, Martin has appeared in festivals including: Acadie Rock, Congrès Mondial Acadiens 2019, FestiChoeur d'Acadie, Halifax Jazz Festival, Harvest Blues and Jazz, ImaginAIR International Festival, Inspire, Indian River Festival, Mud City Meltdown and Rythmopolis. He performs a variety of musical genres with a variety of artists; though, he is mostly known as an up-and-coming classical percussionist and a rock drummer.
 In 2021, Martin will release his first solo album entitled Mossy Cobblestone which symbolizes the effect of humans on the stability of the earth's climate with a musical timeline. Martin appears as the drummer and percussionist for the group Les Moontunes.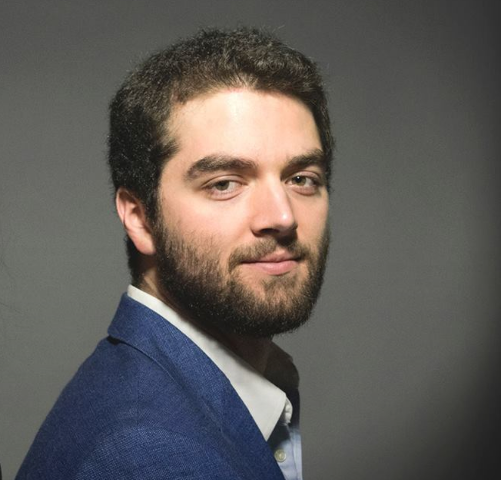 Bella Duo
Sarah Pollard, flute
Pei-Chen Chen, piano
Bella Duo is a newly formed piano and flute duo founded by Pei-Chen Chen (piano) and Sarah Pollard (flute), based in Toronto, Canada. The duo was named after Pei-Chen's previous flute partner and friend, Izabella Budai, to commemorate a true friend, a great influencer, and a passionate flutist. 
Both Sarah and Pei-Chen are passionate musicians with outstanding achievements in both performing and teaching. They enjoy exploring a wide range of repertoire, from Haydn and Reinecke to film music and folk tunes. Bella Duo is thrilled to communicate with audiences and is dedicated to making classical music more accessible to the public. 
Pei-Chen is a DMA Candidate at the University of Toronto, and a recipient of the SSHRC Doctoral Fellowship. Sarah is pursuing her Artist Diploma at The Glenn Gould School, and is a recipient of The Ihnatowycz Emerging Artist Scholarship.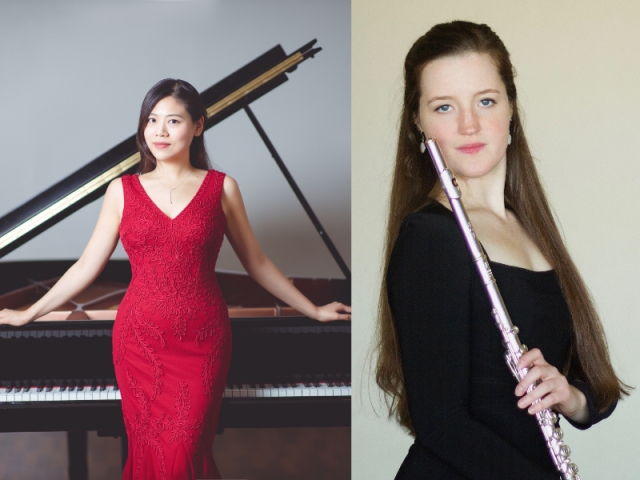 oNSET
Steph Dressler, flute
Emmalie Tello, clarinets
Nicole Brancato, piano
Teagan Faran, violin/viola
Founded in 2021 in New York City, Nicole, Stephanie, Emmalie, and Teagan formed oNSET after meeting through Manhattan School of Music's critically acclaimed TACTUS ensemble. Our forward-looking quartet is passionate about conceptual programming, interdisciplinary collaboration, and reaching out to our larger communities through performance. Exploring diverse forms of expression, including repertoire in the contemporary canon, improvisation, multimedia, staging, and electronics, our quartet is actively reimagining the concert format and expanding our performance practice past sound alone. 
The members of our group have an extended history of accomplishments, including work with Fulbright, Turn the Spotlight, the Kennedy Center, Lincoln Center, the Guggenheim, NPR, Carnegie Hall, International Contemporary Ensemble, and the Martha Graham Dance Company. Additionally, oNSET was selected to represent MSM in a collaboration with the University of Weimar for a tour of premieres throughout Germany and New York City in November 2021.