Evolution: Classical - Sounds Like Stories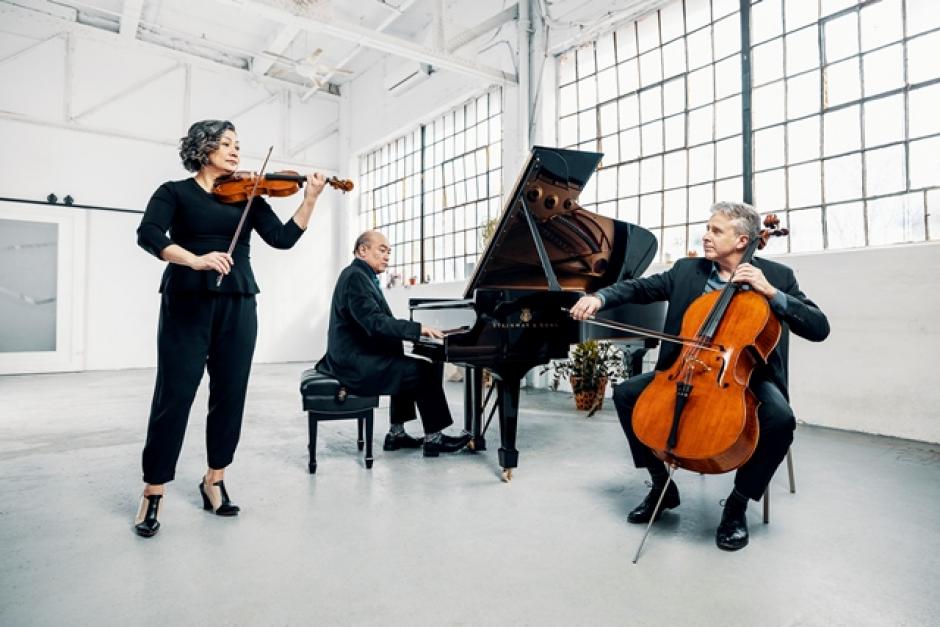 Sounds like Stories
Renowned faculty members from the Evolution: Classical program bring together music, storytelling, improvisation, dance and projections in a captivating presentation format that coalesces tradition with innovation and reaches beyond convention.
Host Tom Allen weaves a narrative that brings together music performed by vocalist Patricia O'Callaghan, percussionists Aiyun Huang and Anders Åstrand, violinist/dancer Parmella Attariwala, pianist Megumi Masaki, visual media artist Sigi Torinus, and the Gryphon Trio.
Program
(Approx. 75 minutes. No intermission)
Host — Tom Allen
Projections — Sigi Torinus
Artistic Producer — Caroline Hollway
Improvisation I           
Anders Åstrand
Frank | Parmela Attariwala
Gitanjali Kolanad, choreography; Parmela Attariwala violin, dance
Dōshite? どうして? |  Bob Pritchard
 Megumi Masaki, piano, SHRUG (Sensory Hand Responsive User Garment), voice, movement, images
Tension Study II: Eagle Claw Wu Hsiao Chen Wins | Sean Griffin
Aiyun Huang, percussion
Improvisation II           
Anders Åstrand
I had no reason from The Difficulty of Crossing a Field | David Lang
Patricia O'Callaghan, mezzo; Matt Albert, violin
Chimera | Jeffrey Ryan
Gryphon Trio
Like what you see? 
Show your support for the Evolution: Quartet and Evolution: Classical programs at Banff Centre by donating generously to the Artists' Fund.