Evolution: Quartet - Sonic Pillars and Contrasts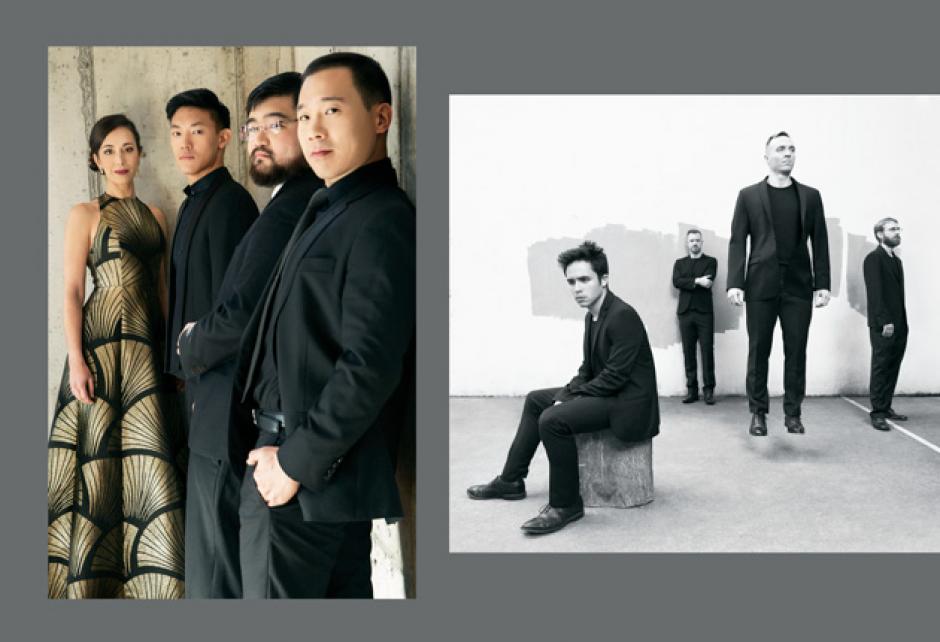 Sonic Pillars and Contrasts
From France's Joseph Bologne, to Germany's Helmut Lachenmann and then Hungary's Bela Bartok, this program, performed by the renowned Eybler, Parker, and JACK Quartets presents three contrasting sonic environments that stand as prominent pillars in the vast and wonderful world of the string quartet. 
These three esteemed quartets are faculty from the Evolution: Quartet program and we are honored to have them join us on stage in Banff! 
Program
(Approx. 75 minutes. No intermission)
Eybler Quartet - A French Connection 
String Quartet in D major, Op. 5 no. 1 - Jean-Baptiste Bréval (1753-1823)
I. Allegro
II. Rondeau
String Quartet in G minor Op. 1 no. 4 - Joseph Bologne (le Chevalier de Saint-Georges)       (1745-1799)
I. Allegro moderato
II. Rondeau
String Quartet in D minor, B.333 - Ignaz Pleyel (1757-1831)
I. Allegro agitato
JACK Quartet  
String Quartet no. 3 "Grido" (2001)  (25 min) - Helmut Lachenmann
Parker Quartet
Béla Bartok 5  (30 min) 
I. Allegro
II. Adagio molto
III. Scherzo: alla bulgarese
IV. Andante
V. Finale: Allegro vivace
Like what you see? 
Show your support for the Evolution: Quartet and Evolution: Classical programs at Banff Centre by donating generously to the Artists' Fund.