Feed Your Brain: Artist's Book Petting Zoo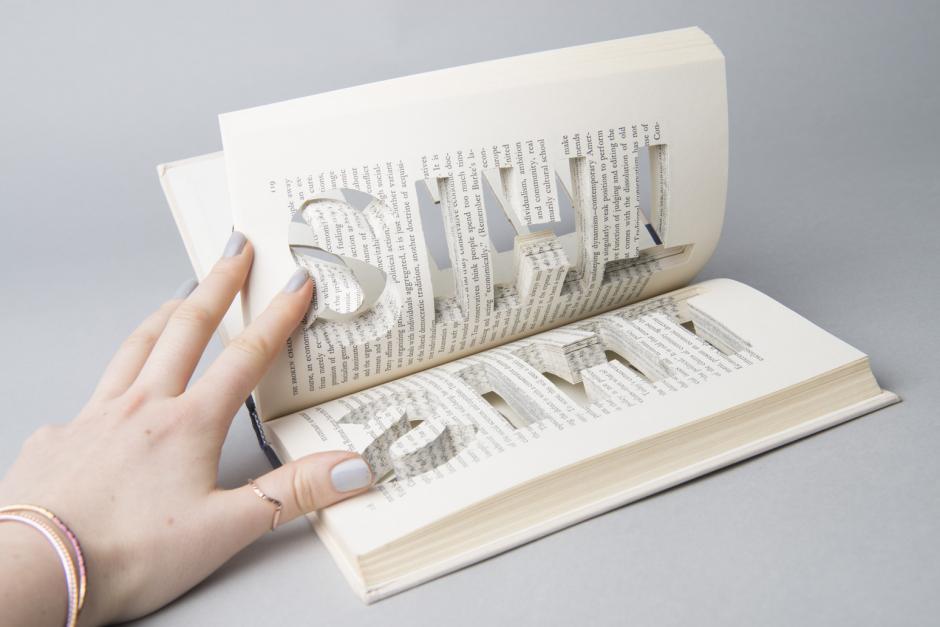 Artists' Books are art objects in the form of books, or books in the form of art objects. They challenge our notions of art and the traditional book format. Sometimes they are books made of cheese slices, and sometimes they are intricate sculptures carved out of a books' pages.
Banff Centre's Paul D. Fleck Library and Archives houses one of the largest collections of Artists' Books in North America, with over 5,500 unique works by numerous talented, diverse artists. Come interact with, explore, and handle a selection of this expansive collection.
As always, Feed Your Brain is a FREE event and open to all. Due to the nature of the Artist's Book Collection, we ask that you not bring food or drink with you to the event.