Feed Your Brain - Delve Into the Dark Arts: A Night of Intuitive Tarot Reading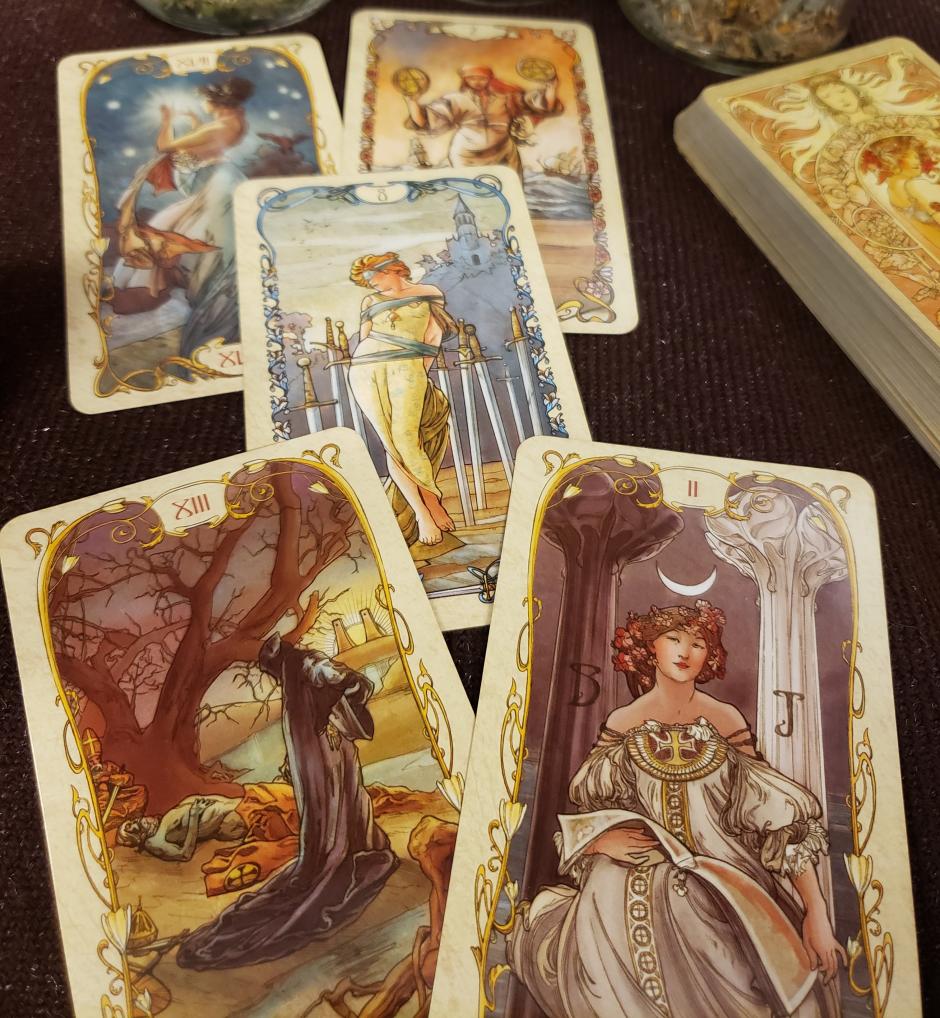 You already know how to read tarot. 
The pictorial tarot was developed to make tarot reading easier and more approachable.  This workshop will demonstrate that, by merely looking closely at the cards, you can already intuitively read tarot with little or no experience.
You will be shown techniques to hone this skill and develop narratives using the cards. We will talk about elements that fine-tune card meanings such as common symbolism and correlations found in the tarot that build on your first impressions to deepen the meaning of the cards.
A great introductory workshop, this event is welcome to everyone!  Give it a try!
There will be tarot decks available at the event, but please bring your own if you have one, along with a notebook and pen. Costumes are welcomed but not required.
Space is limited, registration is required.