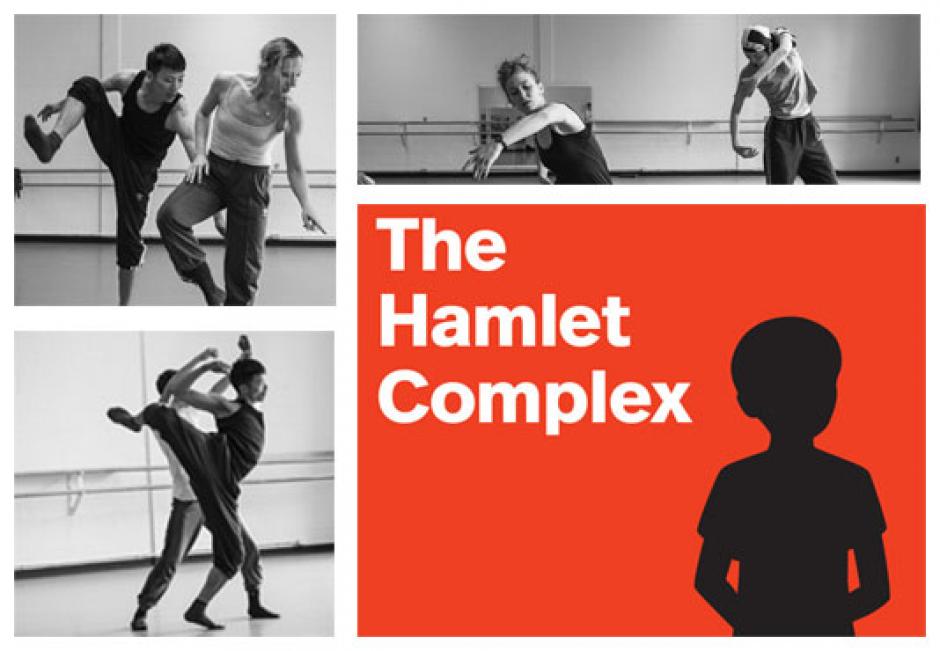 A dance theatre work by acclaimed Norwegian choreographer and director Alan Lucien Øyen.
Using the story of Hamlet as a thematic starting point, The Hamlet Complex will focus four weeks of intensive studio and stage time to develop and create this new work. Twelve dancers and three actors will work with internationally acclaimed choreographer Alan Lucien Øyen, Program Head Stephan Laks, and a highly experienced creative team of sound, light, costume, and set designers.
Norwegian choreographer and director Alan Lucien Øyen's mixed storytelling through dance, and physical and spoken theatre is in demand across the dance and theatre world. In recent years, his work has been developed and performed with his company 'winter guests,' based in Oslo, as well as in partnership with organizations such as Théâtre National de Chaillot, Tanztheater Wuppertal Pina Bausch, GöteborgsOperans Danskompani, The Norwegian Theatre, and the Norwegian National Opera and Ballet.
Alan L. Øyen will continue his highly acclaimed explorations of fluid combinations of dance and text in The Hamlet Complex. 
Through a reworking of Shakespeare's classic and canonical work Hamlet, Alan will explore the depth and range of our most essential and basic emotions. Our love. Our longing. Our desperation. Our search for meaningful affirmation of our existence. 
The Hamlet Complex is a major reworking of Shakespeare's classic play for actors and dancers, exploring the quintessentially existential topics of the play through contemporary words and movements: 
A broken kaleidoscope.
With The Hamlet Complex Alan Lucien Øyen and winter guests intend to Shatter the plot-driven play-script and hold the fractured shards up as a view-finder to our own time. By freeing Hamlet from it's original plot and structure, winter guests will facilitate for new stories and viewpoints for a multi-visceral performance with stunning physicalities and captivating imagery. An evocative event that uses imagery to captivate all audiences. 
A reading of a reading of hamlet.
Hamlet is among one of the most written about characters/works in the history of literature. The Hamlet Complex will discuss the work Hamlet as much as it will embody it. A "reading" of Hamlet through the collated experience of others: famous Hamlet interpreters, and the analysis made by acclaimed thinkers, starting out with Simon Crichtley and Jameson Webster's book "Stay, Illusion!":
Shame.
"We love because we lack. Inside each of us there's an emptiness, and that emptiness can never be filled. None of us can ever be loved enough—by our parents, by our children, by our husbands or wives. The bottomlessness of our need for love means that, even in our most stable, permanent, and healthy relationships, love "can only be renewed and invented anew, again and again. I love you. I love you. I love you." Each time you declare your love, you admit that there's a lack in yourself. 
Love or, more accurately, the failure to love...
At its deepest, Hamlet is a play about shame. The idea of love as something tied to emptiness or nothingness is central to psychoanalysis. Freud used the idea of the Oedipus complex to understand "Hamlet." In fact, it was the other way around: "Hamlet" helped Freud understand, and perhaps even invent, psychoanalysis. The Oedipus complex is a misnomer. It should be called the Hamlet complex... -Stay Illusion!