Infused with Adventure: Reception and Dinner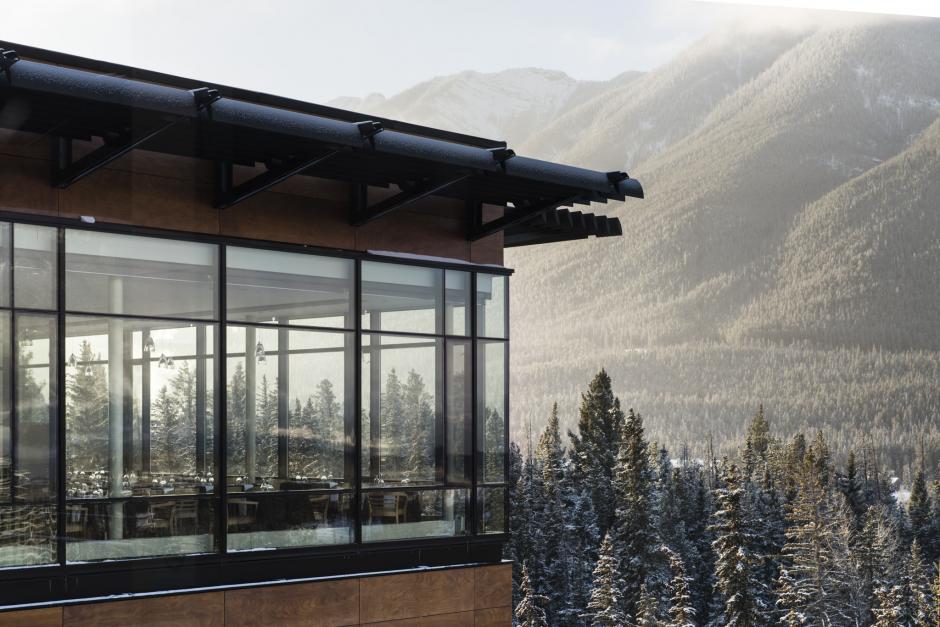 Join Executive Chef Sébastien Tessier in a culinary adventure featuring environmentally sustainable cuisine infused with creativity. 
This four-course meal (including wine pairings) begins with a reception to mix and mingle with other Festival guests as well as the opportunity to meet Chef Sebastien Tessier who leads Banff Centre's award-winning culinary team.  
Dinner will be served in the stunning Three Ravens Restaurant with panoramic views of the Bow Valley.
Festival long-table seating.
6 p.m. Reception (includes welcome glass of prosecco)
6:30 p.m. Dinner
$130 inclusive (food, wine, gratuity and taxes). Tickets are limited. (Max. 44 participants).
The deadline has passed for purchasing tickets to this event. 
2019 Menu
Reception
Selection of Hors D'oeuvres
Canella Prosecco
Dinner
1st Course
Pork Belly from Bear and the Flower Farm, Alberta Grain Risotto, Local Organic Kohlrabi and Granny Smith Apples, Baby Arugula, Watermelon Radish, Tempura Crumbs
(GF, NF)
Wine pairing: Joseph Burrier, Les Darroux, Chénas
Granité
B.C. Organic Pear Granité, Mint, Wild Life Distillery Alberta Botanical Gin Syrup
(GF, DF, NF)
Main Course
Alberta Wagyu Beef Striploin and Braised Cheeks, Yorkshire Pudding, House Mustard Butter, Roasted Alberta Root Vegetables, Pan Jus
(NF)
Wine pairing: Blasted Church Syrah
Dessert
Fairwinds Farm Organic Goat Cheese Tart, White Chocolate Mousse, Haskap Berry Semiffredo, B.C. Cherry Pearls
(NF)
Wine pairing: Ochoa Moscatel
Coffee and Tea