Jens Lindemann in the Shaw Amphitheatre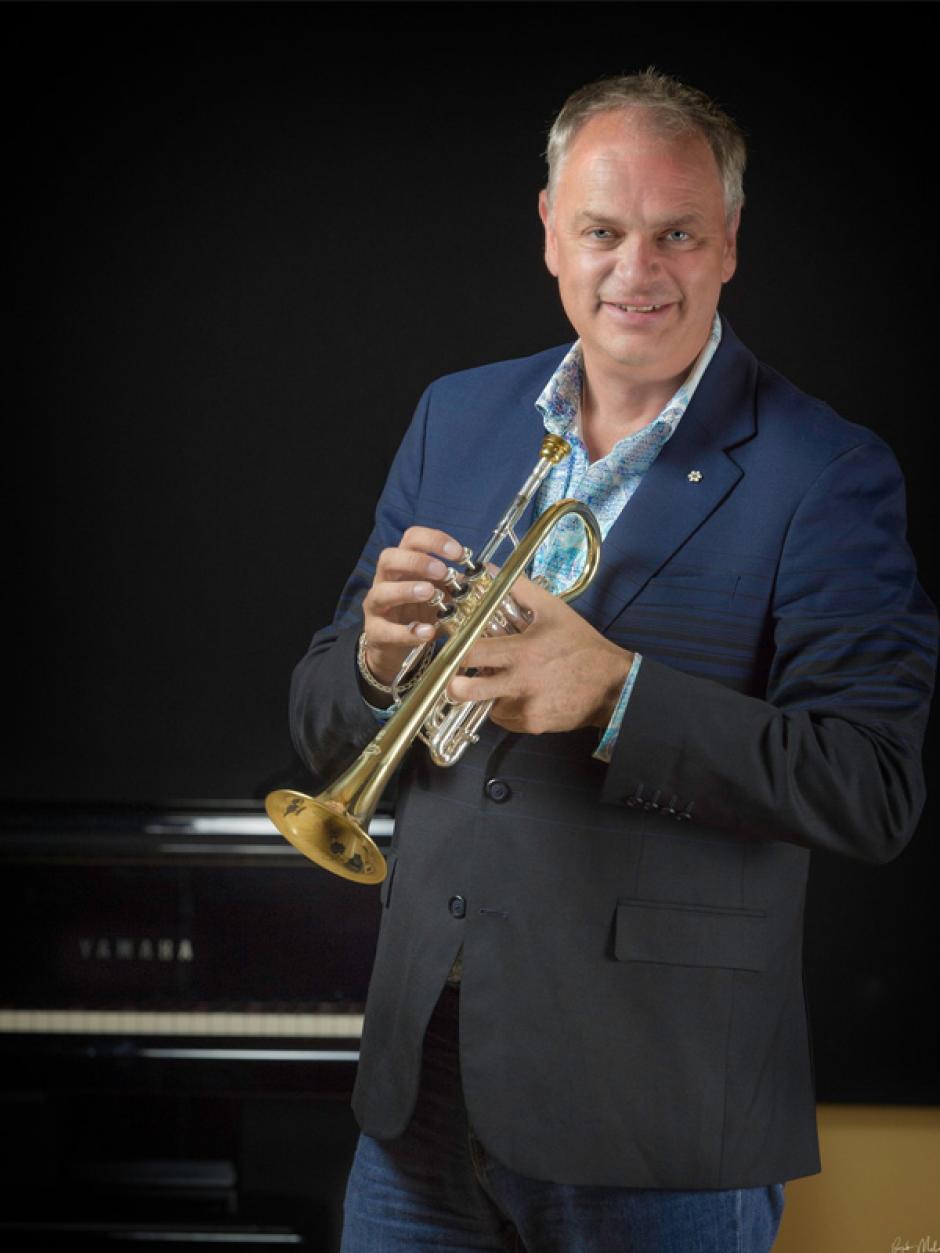 Featuring a fiery brass brand supporting world-renowned trumpet soloist Jens Lindemann and conductor Matt Catingub – who will also be joined by the phenomenal musicians Steve Morretti, Robi Botos, & Mike Downes – these celebrations of music will present re-imagined works alongside classics in the form of a tribute to Nat King Cole and Oscar Peterson.
This show will be unique to Banff Centre as it celebrates the 45th anniversary of Banff Centre's Jazz program, a program which was first led by the incomparable Jazz Pianist Oscar Peterson himself.
Jens Lindemann is the first classical brass player to ever receive the order of Canada and the foremost trumpet soloist in his country's history. Celebrated for his beauty of tone and virtuosity, Jens Lindemann's career has ranged from being a multiple Juno and Grammy nominee in numerous musical styles to being a viral video sensation as the "snowstorm trumpeter". Equally, at home playing Carnegie Hall, Madison Square Garden or the closing ceremonies of the Olympics, Jens has a unique connection to audiences in all venues and places. The recipient of major awards from Prague and Munich and three honorary degrees, Jens is also the only trumpeter to win the "Grand Prize" in the 60-year history of the Canadian Music Competition.
Big Rock is the official beer and cider supplier of the Shaw Amphitheatre