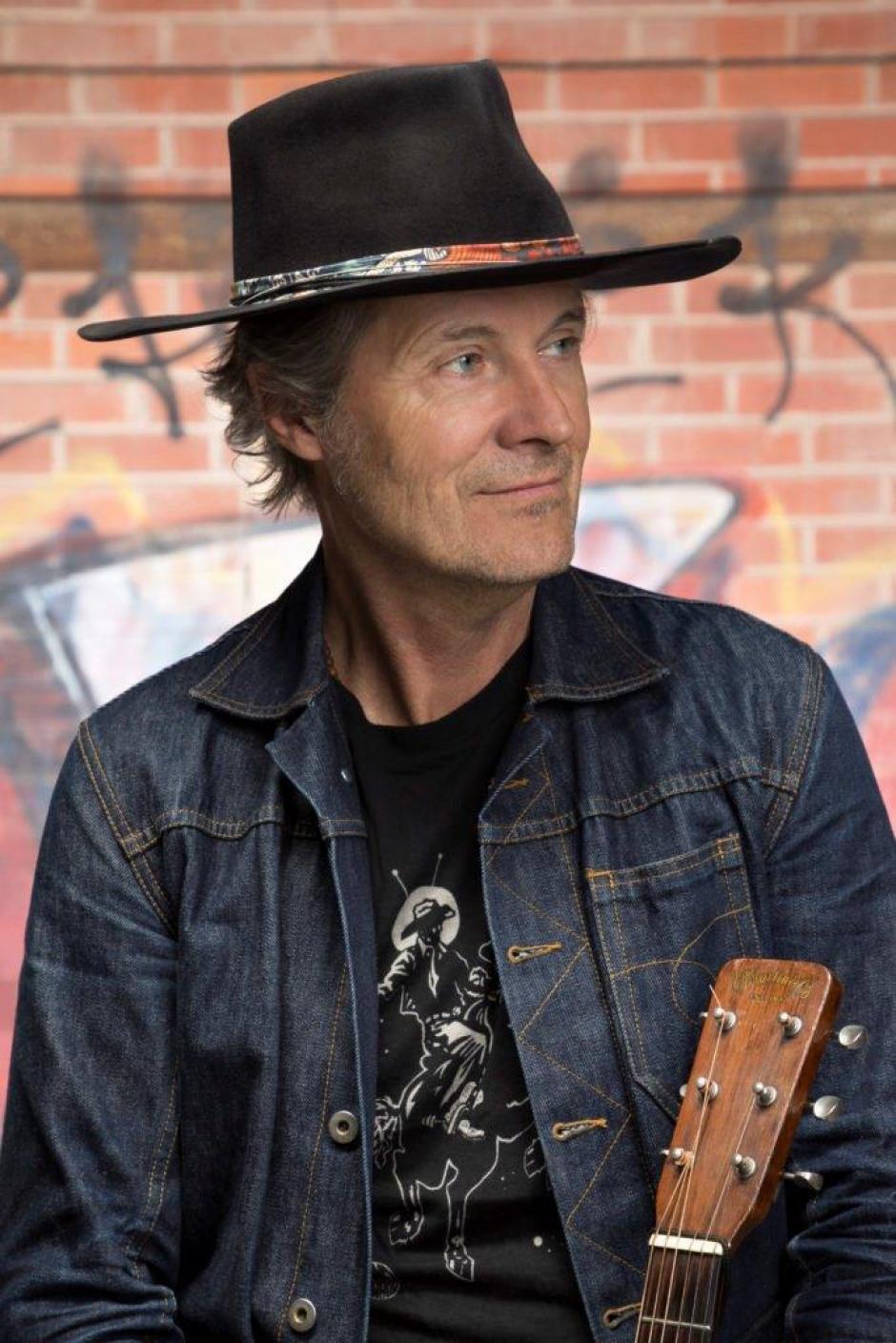 The Jim Cuddy Trio presents Countrywide Soul, a compilation of songs new and old that capture the essence of live performance. Countrywide Soul is a celebration of sorts – a celebration of music and the musicians who join Jim on stage each night. 
After an extensive tour in support of their album, Constellation, The Jim Cuddy Band reconvened at Jim's family farm in Southern Ontario.  Inspired by the band's live show, Jim wanted to capture this energy on record and showcase each member's skill, allowing them to stretch out and shine.  Produced by Tim Vesely, Jim Cuddy and Colin Cripps, Countrywide Soul was recorded live on the top floor of Jim's barn and kept as natural as possible to retain the woody sound of the barn board room and the energy that only comes from playing together live. 
 
"When we go into the studio to make records, the songs are born out of my imagination and the band contribute their incredible talents to make those ideas come to life.  The songs evolve and become part of our collective imagination," explains Jim.  "But it is on tour that they really take flight.  We are connected by art.  We are connected by what we create together.  That's what I wanted to capture on this record.  How much I enjoy listening to the band reveal their imagination and add their creativity to the songs was really the inspiration.  How vital that is to me.  So as much as this is a musicians' record, it's really an example – if you're lucky – of what bands can create together."
 
To achieve his goal on Countrywide Soul, Jim re-worked a number of songs previously recorded for his solo career and with Blue Rodeo.  To round out the record, he wrote two new songs and included a couple of favourite cover songs.
 
Jim Cuddy
As one half of one of Blue Rodeo's songwriting partnership, Jim Cuddy has one of the most recognizable voices in Canadian music thanks to omnipresent hits such as "Try," "5 Days In May," and "Bad Timing."  As a group Blue Rodeo has sold over 5 million records world-wide, won countless JUNO Awards, been inducted in to the Canadian Music Hall of Fame, received a star on Canada's Walk of Fame and Jim (along with songwriting partner Greg Keelor) was invested as Officers of the Order of Canada.
 
In 1998, in between Blue Rodeo projects, Jim released his first solo album All In Time and hit the road with the eponymous Jim Cuddy Band featuring Colin Cripps (guitar), Anne Lindsay (fiddle), Joel Anderson (drums), Bazil Donovan (bass) and Steve Cooper (keyboards).  Since that first release the Jim has recorded three more solo albums; The Light That Guides You Home (2006), Skyscraper Soul (2011), Constellation (2018).  Now comes Jim's latest album, Countrywide Soul.
Countrywide Soul | Tracklist
All In Time (Jim Cuddy – All In Time)
Countrywide Soul (Jim Cuddy – The Light That Guides You Home)
Clearer View (Blue Rodeo – Palace Of Gold)
Everybody Cries (Jim Cuddy – All In Time)
Dragging On (Blue Rodeo – Tremolo)
The Light That Guides You Home (Jim Cuddy – The Light That Guides You Home)
Glorious Day (new song)
Maybe Sometime (Jim Cuddy – The Light That Guides You Home)
Back Here Again (new song)
Almost Persuaded (inspired by the original George Jones recording)
Rhinestone Cowboy (inspired by the original Glen Campbell recording)
Wash Me Down (Jim Cuddy – Skyscraper Soul)
 
Opening Act
Sam Polley
Being the youngest member of a musical family, Sam Polley grew up in the music industry (Sam's dad is Jim Cuddy), but took his own time to join the family business.  Forming Sam Polley and The Old Tomorrows in downtown Toronto in 2017, Sam draws his sound from 50's and 60's rockabilly licks, old country twang, and Motown swing, blending genres to create an upbeat boogie with groovy hooks.