The Lemon Bucket Orkestra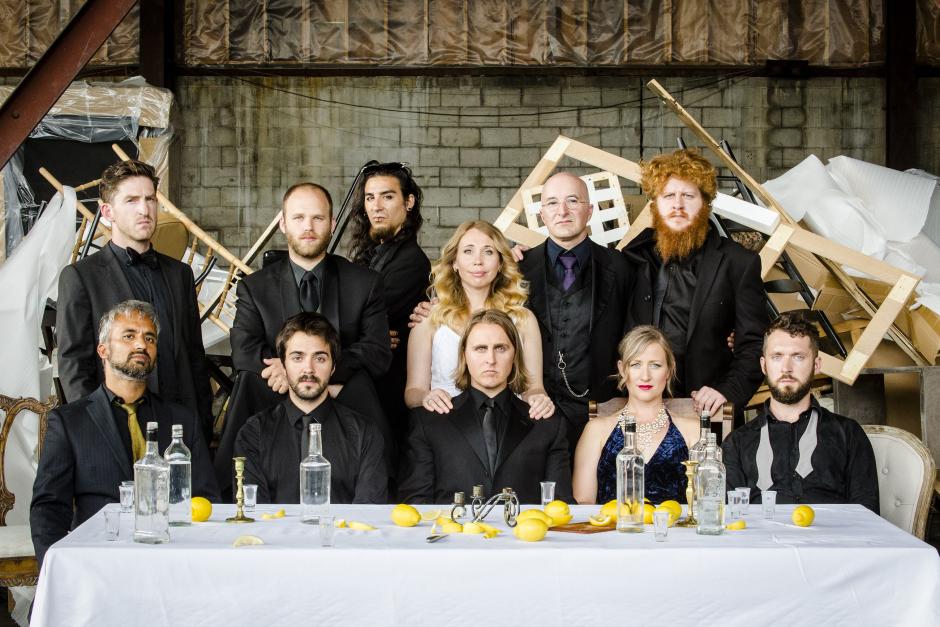 Equal parts exhilarating precision and reckless abandon, Lemon Bucket Orkestra's live shows are truly an immersive experience - ranging from the ecstatic to the cathartic, and all points in between!
Lemon Bucket Orkestra are Toronto's original guerrilla-folk party-punk massive. Tracing their genesis back to busking on the streets of Toronto, an original quartet of street troubadours quickly amassed a battalion of like-minded musical souls and the full-blown dozen strong Orkestra was born! The award-winning ensemble has been heralded as a groundbreaking, genre-bending phenomenon by fans and media alike, and over the past 9 years, they have performed on streets and stages around the world, leaving a trail of dedicated fans in their wake.
The Guardian proclaimed that their performances are "gorgeously sung and passionately played" and The New York Times declared them "charismatic...handsome and ambitious."