Leo Houlding – Spectre Expedition – and Films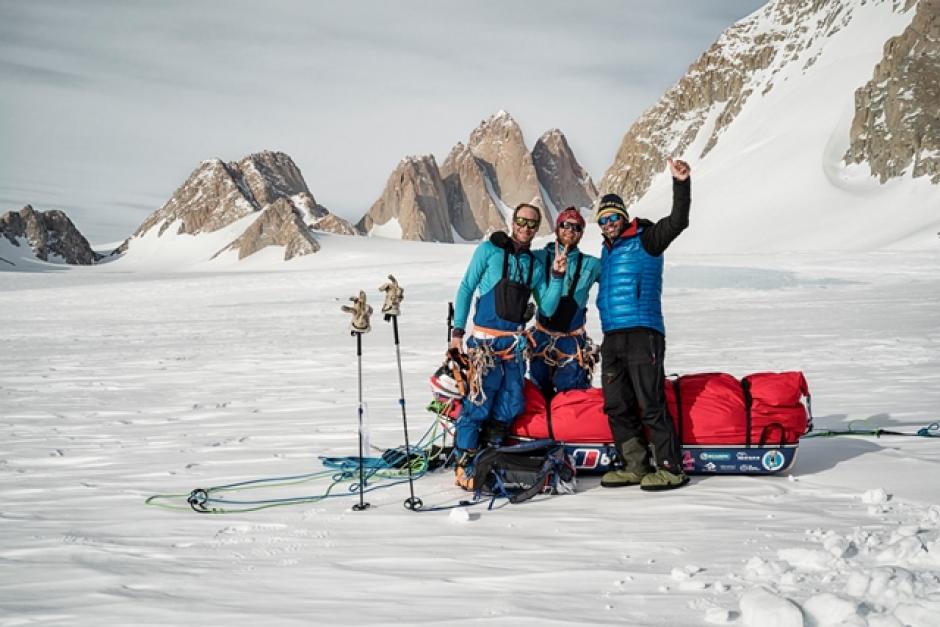 Over 350 kilometres away from their destination of the Antarctic's remote Gothic Mountains, climbers Leo Houlding (UK), Jean Burgun (FR) and Mark Sedon (NZ) landed by plane to embark on an ambitious, modern, and innovative expedition. During this 50-day self-supported trip the team endured extreme temperatures, whiteouts, and challenging winds – with a 21-hour non-stop ascent of the Spectre via a new route – before their 1700 kilometre return by kite-skiing and sled. The trio joins us on stage in Banff to share the adventure.
Followed by films in competition.
The Summit of Excellence Award will also be presented. 
Book this event as part of the Festival Passport and save $2 per ticket.
Related Films
FAST HORSE follows the return of the Blackfoot bareback horseracing tradition in a new form: the Indian Relay. Siksika horseman Allison Red Crow struggles to build a team with second-hand horses and a new jockey, Cody Big Tobacco, to take on the best riders in the Blackfoot Confederacy at the Calgary Stampede.
Advisory:
Parental Guidance: Coarse language
In the backwoods of British Columbia, three small but dedicated crews of adventure seekers were quietly changing the course of a sport and carving their paths in history. The Moment captures the birth and success of the original free ride mountain bike movement.
*in person attendance