Literary Journalism at Communitea: Editors in Conversation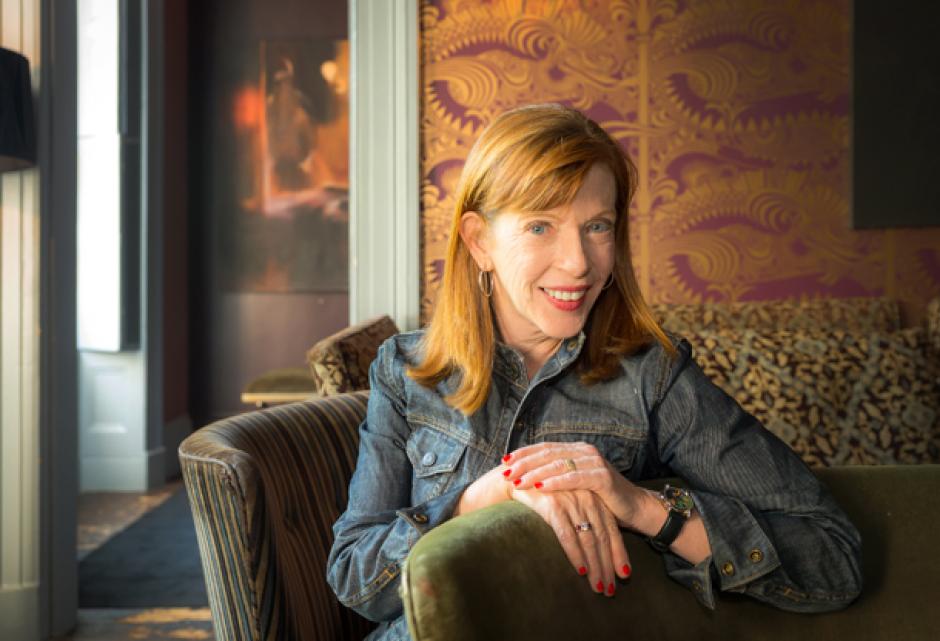 Join Rogers Communications Chair, Susan Orlean with Literary Journalism editors Canadian non-fiction writers Carol Shaben and newcomer, Michael Harris for an engaging evening as they explore new ideas in journalism and experimentation in long-form non-fiction writing.
Editors' Biographies
Susan Orlean
Susan Orlean is the bestselling author of eight books, including The Bullfighter Checks Her Makeup; My Kind of Place; Saturday Night; and Lazy Little Loafers. In 1999, she published The Orchid Thief, a narrative about orchid poachers in Florida, which was made into the Academy Award-winning film, Adaptation, written by Charlie Kaufman and directed by Spike Jonze. Her 2011 book, Rin Tin Tin: The Life and the Legend, was a New York Times bestseller and a New York Times Notable book. It won the Ohioana Book Award and the Theatre Library Association's Richard Wall Memorial Award.  
Orlean has been a staff writer for The New Yorker since 1992. Her subjects have included umbrella inventors, origami artists, skater Tonya Harding, and gospel choirs. She has also written extensively about animals, including show dogs, racing pigeons, oxen, donkeys, and backyard chickens. Her work has also been published in Esquire, Rolling Stone, Outside, Smithsonian, and The New York Times. Orlean graduated with honors from the University of Michigan and was a Nieman Fellow at Harvard University in 2003. In 2012 she received an honorary Doctor of Humane Letters from the University of Michigan. In 2014, she was awarded a Guggenheim Fellowship in Creative Arts/Nonfiction. Orlean lives in Los Angeles and in upstate New York with her husband and son. She is currently writing a book about the Los Angeles Public Library. 
Carol Shaben
Carol Shaben is an award-winning non-fiction author and journalist. Her first book, Into the Abyss, was a national bestseller and was selected as a Barnes & Noble Discover Great New Writers Pick, a BBC Radio 4 Book of the Week, and an Amazon.com Book of the Month. Carol's most recent book, The Marriott Cell, co-written with award-winning Egyptian-Canadian journalist Mohamed Fahmy, was named one of the Globe & Mail's 100 Best Books of 2016 and won the Ontario Historical Society Huguenot Award. Nominated as Canada's Best New Magazine Writer, Carol is the recipient of two National Magazine Awards, a Gold for Investigative Reporting and Silver for Politics and Public Interest. Of Lebanese Muslim heritage, she is a former CBC/writer broadcaster, and at twenty-two worked as a journalist in Jerusalem. Carol lives in Vancouver.
Michael Harris
Michael Harris is the author of two national bestsellers—Solitude and The End of Absence (for which he received the Governor General's Literary Award). He writes on civil liberties, the arts, and media, for dozens of publications, including Esquire, The Washington Post, Wired, Salon, and The Globe & Mail. He has also worked as an editor at Vancouver magazine and Western Living. Michael's recent projects include a podcast on the history of the open-source movement and a graphic novel called Labs, which he created with the artist Kenny Park. Michael Harris lives in Vancouver.