Dancers of Damelahamid: Mînowin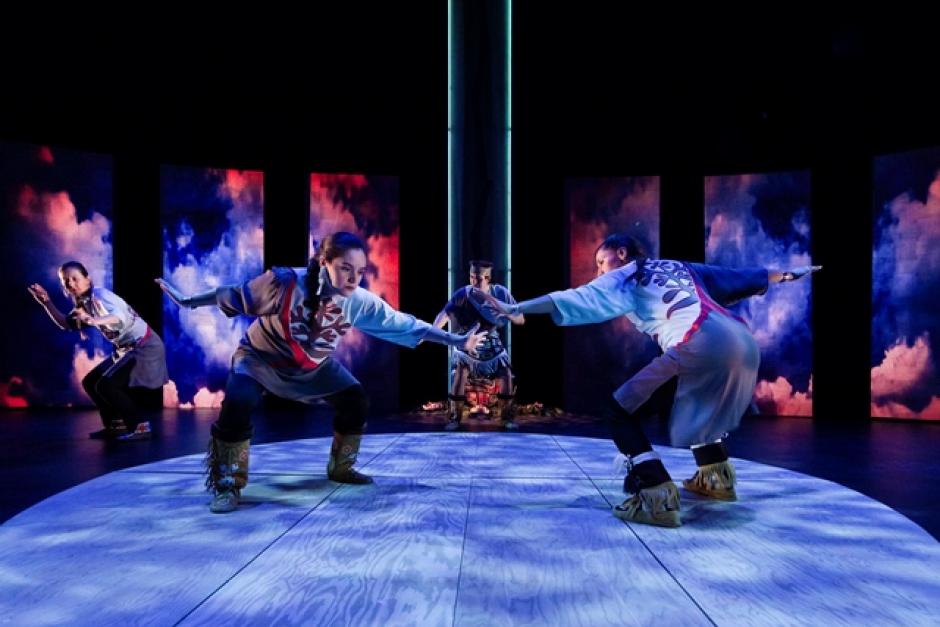 Please join us for the avant-premiere of this performance which is being developed at Banff Centre.
Mînowin illuminates the process of finding direction, is an exploration and understanding of organic moments when we connect with one another that breathe new life into our artistic practices, and a critical experiment with performance space. 
Through integrating narrative, movement, song, performance, and new multimedia design, Mînowin connects landscapes and Coastal form line with contemporary perspectives of customary Indigenous dance forms. The Dancers of Damelahamid aim to achieve this by drawing from our origin stories and exploring ways to translate this through a contemporary lens.
In order for this work to reach its transformative potential, it is necessary to revolutionize how we have learned to work within and claim space. The production will balance the performance space by adding contemporary reflections of Indigenous identity, through the multimedia elements, with an aim to immerse the audience in a narrative that illustrates moments of connection, understanding, and renewal.
Indigenous Arts is generously supported by: