National Indigenous Peoples Day: Intercultural Indigenous choreography creation lab - Dance Presentation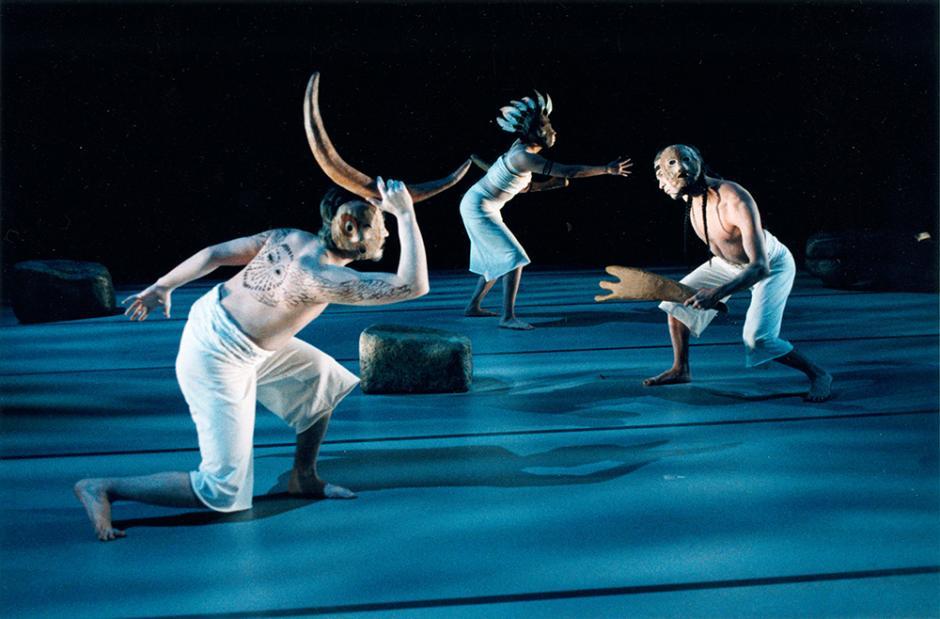 You are invited to join us in celebrating Indigenous Peoples throughout the month of June at Banff Centre.

Join us for a Dance Presentation which showcases some of the work following a three-week lab for intercultural Indigenous choreographers and dancers at Banff Centre which focuses on re-embodiment and Indigenous voice. Departing from the belief that the body is the site of emotional, cultural, political, and spiritual history, the lab supports the exploration and creative development of personal voice and physical vocabulary. The program will explore the intersections of identity, movement, and creation. The IICC Lab is led by Alejandro Ronceria, a Canadian choreographer of Colombian descent and a pioneer in Indigenous dance globally.

Participants for the lab are selected from diverse Indigenous backgrounds and include: two choreographers, Jacob Boeheme from Narangga and Kaurna Nation of South Australia, and Waawwaate Fobister Anishinaabe from Grassy Narrows First Nations, Canada; together with 8 professional Indigenous dancers. 
Indigenous Arts is supported by: