National Indigenous Peoples Day: Printmaking Workshop at artsPlace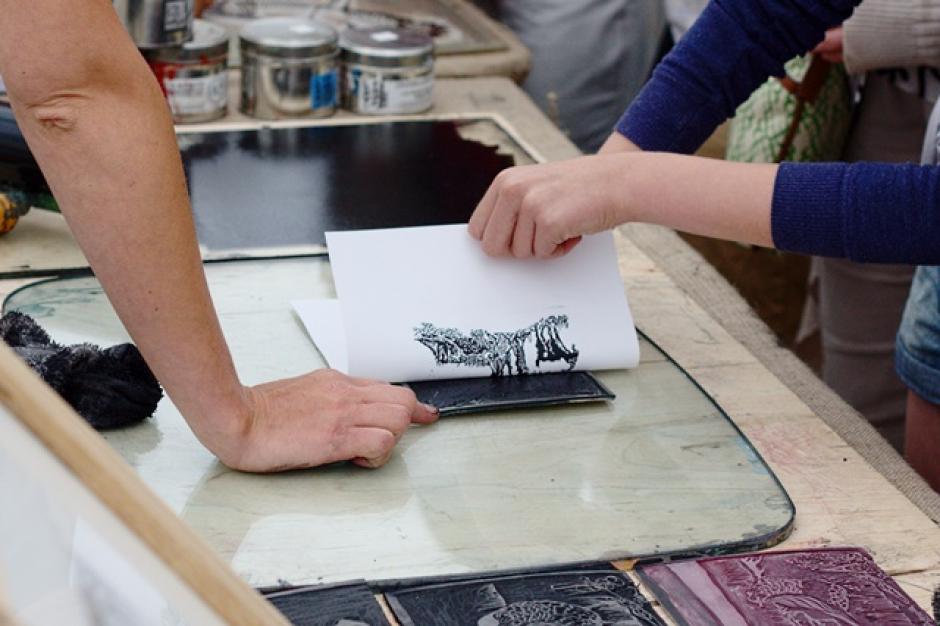 Celebrate National Indigenous Peoples Day through art-making! Join artist Laura Grier for this introductory printmaking class and learn the basic techniques for linoblock carving and printing.

Make your own keepsake prints as Laura leads participants through the basic steps for carving, inking, and printing this timeless technique.
Laura Grier is a Deline First Nations artist and printmaker based out of Alberta. Through traditional print mediums, they instrumentalize the power of the handmade to reflect political sociology, culture, environmentalism, and Indigeneity.

View details and register here. 
Banff Centre would like to acknowledge the Alberta Foundation for the Arts, Heritage Canada, and artsPlace Canmore for their ongoing support of these workshops.

With support from: