National Indigenous Peoples Day: Welcome Event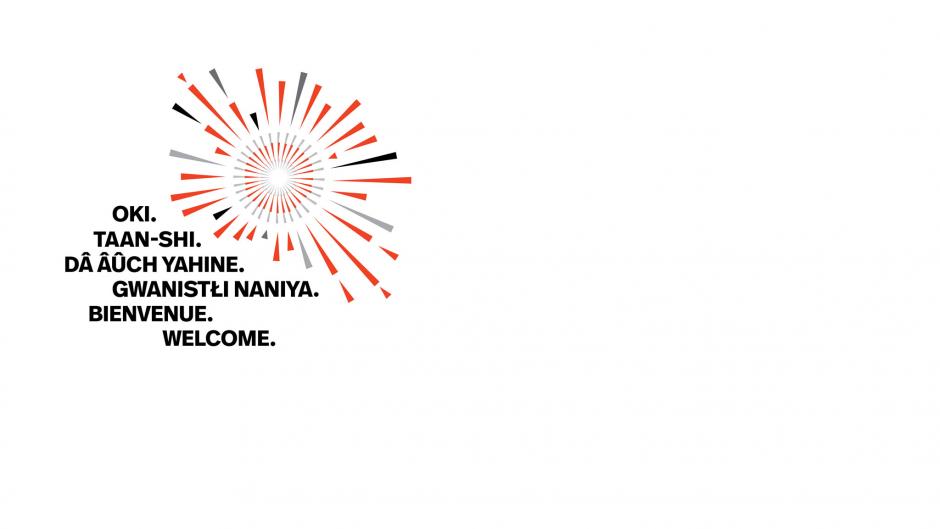 Banff Centre for Arts and Creativity invites you to National Indigenous Peoples Day Celebrations Welcome Event hosted by Indigenous Leadership's Simon Ross, Indigenous Arts' Janine Windolph, and Îyârhe Nakoda Elder Alice Kaquitts. This is an opportunity to learn more about the significance of the day and the importance of the relationships between Indigenous peoples and Canada.
Register in advance:
With support from: 

For inquiries about this event, please contact: indigenousarts@banffcentre.ca
Meet Simon Ross
Hailing from Nlaka'pamux Nation in British Columbia, Simon has more than twenty – five years of successful experience in the areas of post-secondary education, healthcare, non-profit sector and working with and for Indigenous communities and organizations.
With multidisciplinary interests ranging from community health, career development and leadership training to adventure tourism and environmental land based education. Simon is now the Director of Indigenous Leadership at the Banff Centre. His role is to oversee the Indigenous Leadership portfolio. As the Director he brings his passion, leadership and vision to strengthen and grow the programs for the continued success of participants. Who strengthen and build their communities as sovereign nations with self-governance and self-determination as their footholds for thriving communities. 
Throughout his career, Simon has stood at the forefront of developing meaningful connections and has built a reputation as a catalyst in championing the empowerment of individuals and communities. As a senior health program advisor, he partnered with healthcare providers to better understand the diverse needs of First Nation communities in planning quality programs and services. In the areas of education and career development, Simon worked as liaison between Indigenous workers and future employers; and initiated culturally-based Indigenous and non-Indigenous skills and leadership training programs. He provided operational leadership in funding; program advancement; strategic planning; board governance; and community and governmental relations.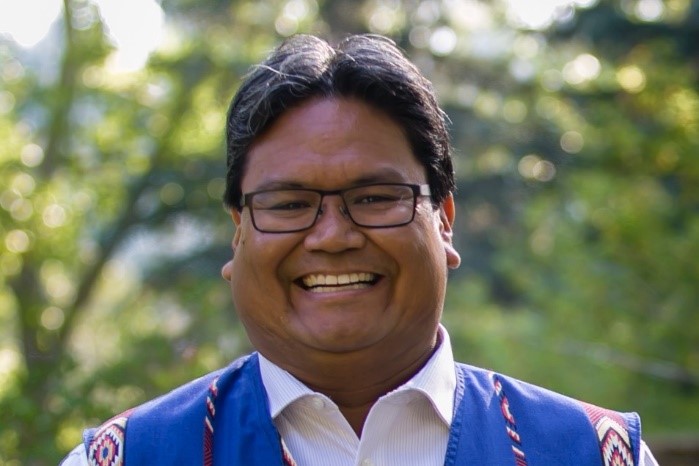 Meet Janine Windolph
Janine Windolph (Atikamekw/Woodland Cree) is a Saskatchewan-based filmmaker, video editor, educator, fine-craft artist, and storyteller. She is working at Banff, Alberta as the Associate Director of Indigenous Arts at Banff Centre for Arts and Creativity. Prior, Janine was the Curator of Community Engagement at the MacKenzie Art Gallery in Regina, Saskatchewan. She has her Master of Fine Arts: Interdisciplinary in Indigenous Fine Art and Media Production.
Janine was a co-producer for RIIS Media Project Inc wherein she co-directed RIIS from Amnesia: Recovering the Lost Legacies (feature-length documentary) that features the history of the Regina Indian Industrial School (RIIS). 
Janine's filmography includes roles as producer, director, narrator, writer and/or editor.  She directed Stories Are In Our Bones, Lifegivers: Honoring Our Elders and Children, The Land of Rock and Gold, Ayapiyâhk ôma niyanân "Only us, we are here at home,"
Janine is working with Buffalo Mountain Banff; a community group to Tunnel Mountain to Buffalo Mountain, and providing production support to the Buffalo Mountain Video Project that is part of her sons' homeschooling.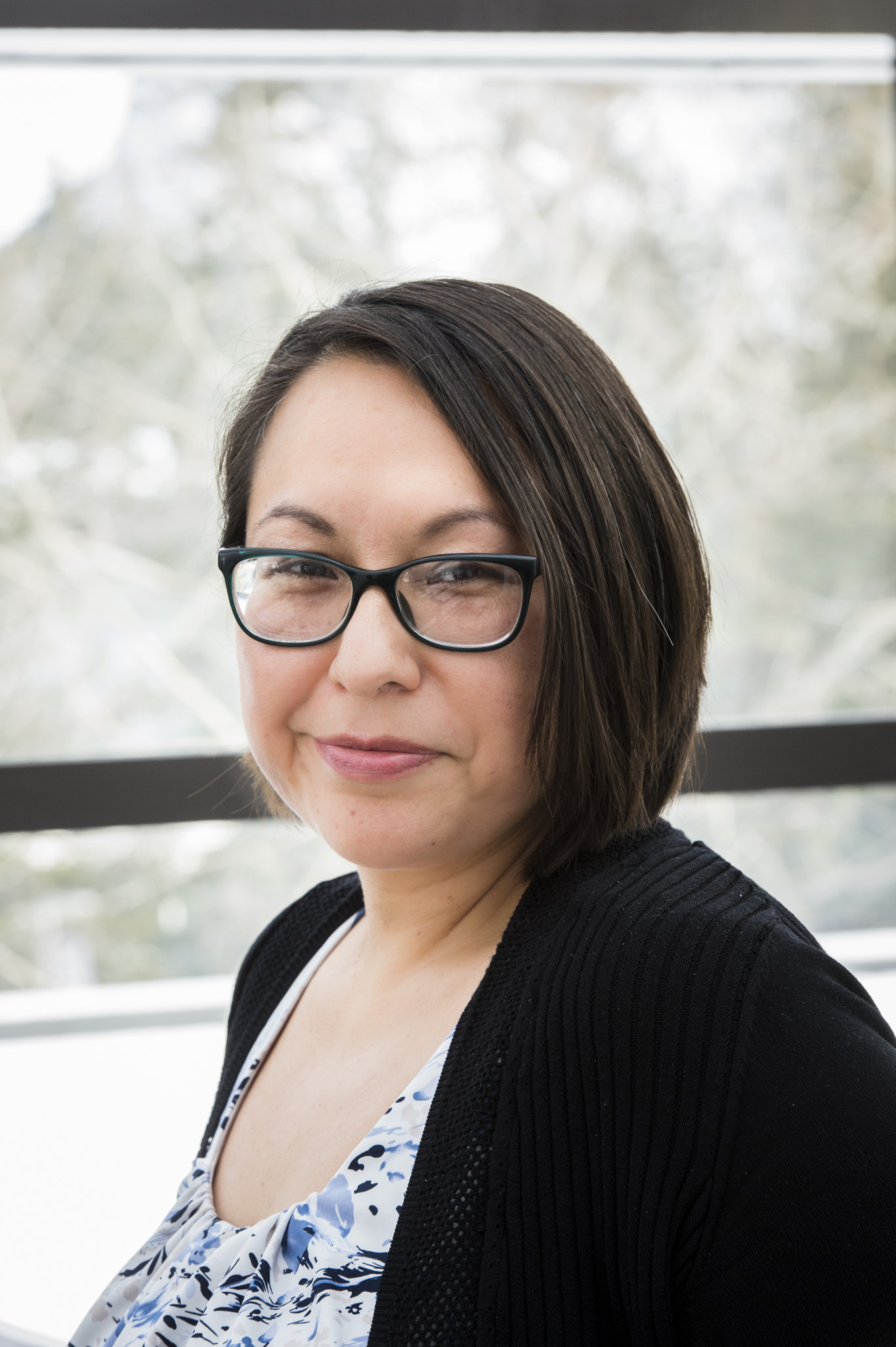 Meet Alice Kaquitts
Alice Kaquitts is a proud member of the Stoney Nakoda Wesley First Nation. Alice is a respected elder and community leader in the Stoney Nakoda nation and is the daughter of Alice Kaquitts Sr. and Thomas Simeon, and great-granddaughter of renowned Chief Hector Crawler. Alice grew up in a traditional way of life where Nakoda language, culture and protocols were taught and followed. 
Alice's formal education includes a diploma from Mount Royal College and a Bachelor of Social Work from the University of Calgary. Alice has been working within the Stoney Nakoda Nation in senior level positions for over 20 years.  Alice is the former Director and Co-Founder of Nakoda Solutions and the Founder of Okiyabi Consulting, where she has developed teaching models on Traditional Parenting, Community Reconciliation and Cultural Awareness training. Alice has also previously worked with the IAP process in translating Nakoda testimonies fort Nakoda Residential School survivors. 
Alice currently co-hosts the radio show "Conversational Nakoda" on Windspeaker Radio FM 88.1, serves on the planning committee for the National Gathering of Elders, and works with the School of Nursing and Midwifery at Mount Royal University on the imbedding of Indigenous Knowledge into course curriculum.
Alice is a healthy, proud grandmother to 5 beautiful grandchildren and mother to two adult sons, and enjoys passing on her traditional knowledge and teachings to the future generations.