New West Symphony and Chorus - Celebration of Hope in support of YWCA Bridge House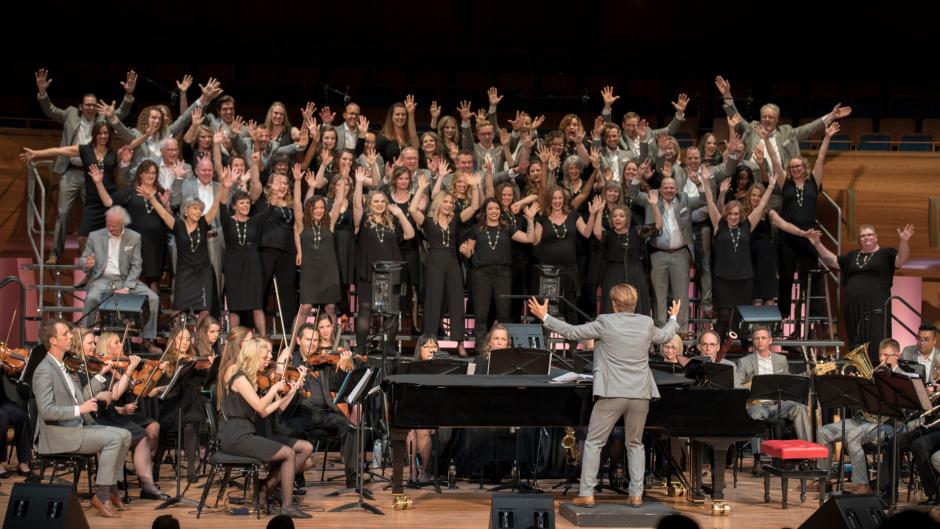 St George-in-the-Pines invites you to join the New West Symphony and Chorus for an evening of music that ranges from pop to sacred in this annual fundraiser in support of the Banff YWCA's Bridge House.
The Bridge House, a transitional housing program established through a partnership between the YWCA Banff and St. George-in-the-Pines Anglican Church.  All proceeds and funds raised go directly to The Bridge House.  
The Bridge House provides a safe space in which victims of domestic violence to rebuild their lives after leaving crisis shelter.  Without transitional housing options, victims often reluctantly return to abusive environments in lieu of accessing suitable facilities and supports in other cities or towns far from home. The Bridge House facilitates a safe and supportive environment for women and their children seeking a fresh start and a path to independence in their own community. Additional funds are needed to continue providing support services to victims, to cover leasing costs, and for ongoing maintenance to the facility.
Your ticket purchase and generous donation will help Bow Valley women and their children rebuild the secure life of dignity that they deserve.
The New West Symphony & Chorus was founded in 2010 and is now conducted by Musical Director, Henric Ideström and Assistant Director Christopher Neufeld. The now 70 member choir and orchestra began with only 30 members and has quickly gained recognition throughout Calgary. Established as a charitable organization, New West believes in using its platform to help erase poverty by partnering with organizations that serve the vulnerable, both in our city and around the globe.  This group of dedicated volunteers will host, on average, 15 concerts per year performing choral music from sacred to pop genres.
 
Banff Centre's Community Access Program
Through the Community Access Program Banff Centre for Arts & Creativity may be able to provide concerts, fundraisers, and performances of all genres at subsidized rates to non-profit Bow Valley community organizations during non-programming periods. As a registered charity and based on availability, Banff Centre aims to provide the use of professional facilities and staff to other not-for-profit organizations as a way to support and give back to the community. If you or your organization are interested in applying for the Community Access Program, please contact public_programs@banffcentre.ca for more information.