Opening Reception: Piña, Why is the Sky Blue?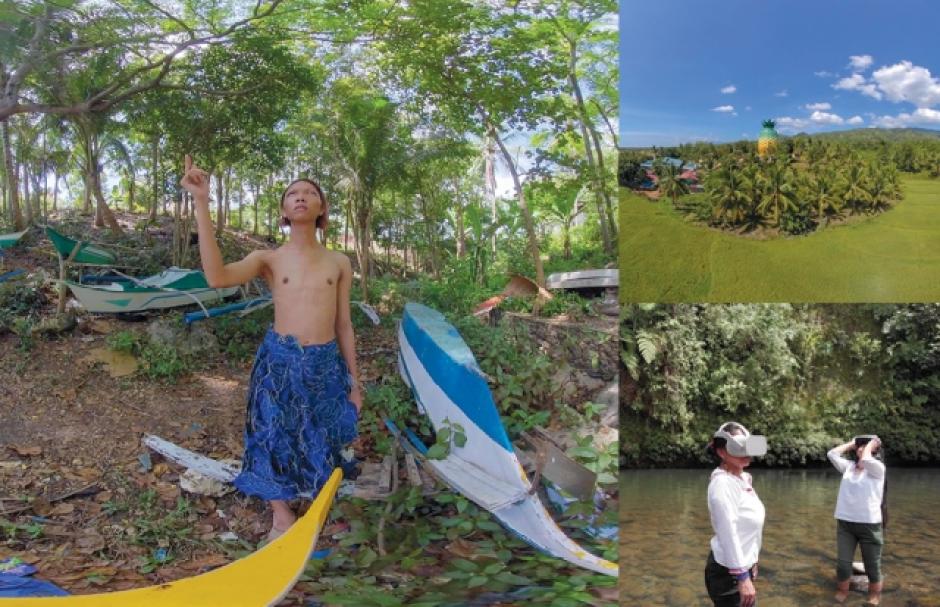 You are invited!
We invite you to join us for the Opening Reception of a unique video and virtual reality exhibition at the Walter Phillips Gallery, Piña, Why is the Sky Blue?  

Stephanie Comilang and Simon Speiser's multi-media exhibition centres on an omniscient artificial intelligence named Piña, who has acquired knowledge through extensive data uploads from Ecuadorian and Filipino knowledge-keepers. 
Friday, March 3
5 - 8 pm | FREE
A cash bar will be available.
Artists in attendance.
The exhibition runs from March 3 - July 30, 2023. 

Find out more about the exhibition
 
Piña, Why is the Sky Blue? was organized by Haema Sivanesan, Curator, Walter Phillips Gallery. It was previously presented at Gallery TPW (Toronto, ON), curated by Heather Canlas Rigg; the MacKenzie Art Gallery (Regina, SK), curated by John G. Hampton and Lillian O'Brien Davis; and at the Julia Stoschek Collection (Berlin, Germany), curated by Lisa Long. 
The exhibition is supported by the Canada Council for the Arts.