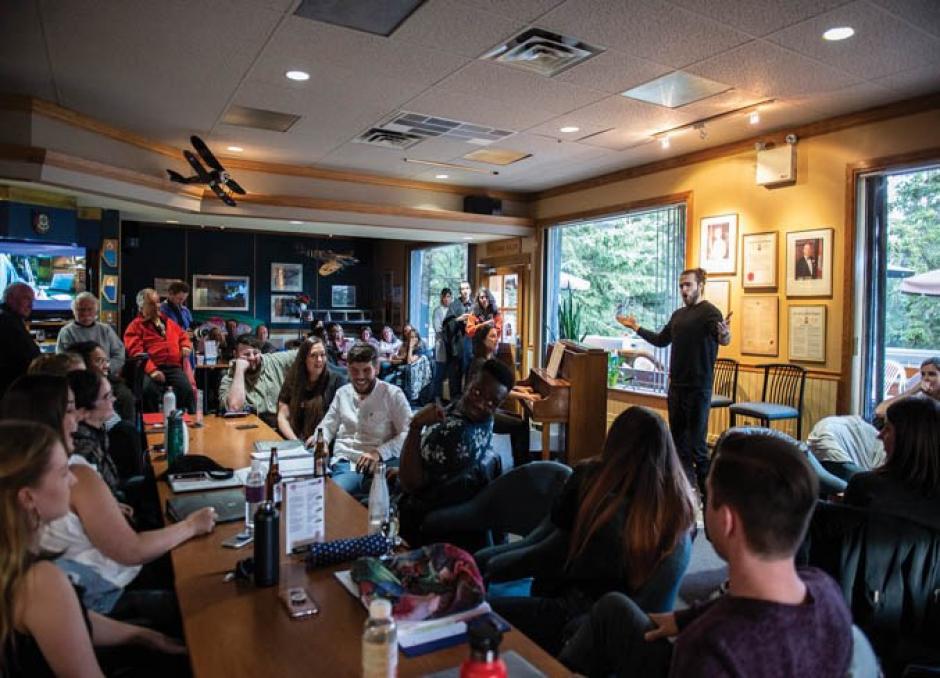 Opera Pub is an improvised, wild night that offers up your favourite operatic arias and ensembles, performed by the participants and faculty of the Banff Centre's Opera in the 21st Century program! This is the perfect introduction for newcomers and a welcome break for opera vets who want to experience something a little different.
Opera with a beer in hand; what could be better than that?!
Two Shows!
Each show will feature different content. 
May 27 and June 3
Opera in the 21st Century - 2022 is generously supported by the David Spencer Endowment Encouragement Fund.