The Primary Colours featuring Kim Richey, Doug Cox & Linda McRae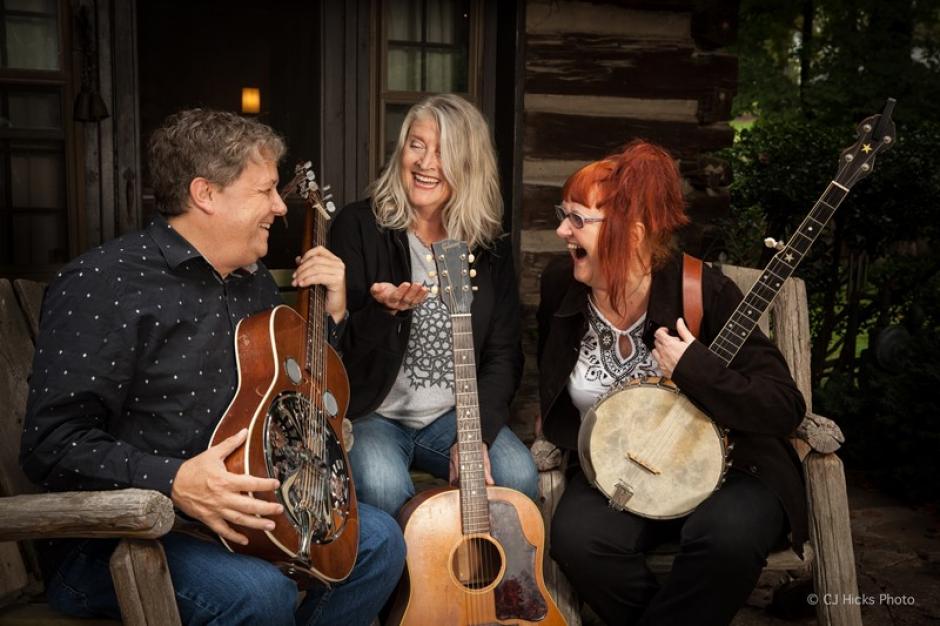 There are only three primary colours, but they combine to make all the hues of the rainbow. And then there's The Primary Colours, a brand new trio of sublimely talented roots-acoustic musicians who merge beautiful harmony vocals with striking instrumental prowess, resulting in a full spectrum of songs of unique depth and resonance. Kim Richey, Doug Cox, and Linda McRae all have decades of experience as songwriters and performers – and because they're at that point in their careers where they've nothing left to prove, ego gets put aside and it's all about serving the song and honouring the audience. 
Kim Richey is a gifted songwriter who has twice been nominated for a Grammy. A tender poet of the truth, Kim is also a storyteller with a keen sense of humour. She is blessed with a gorgeous, hauntingly pure voice that people can never get enough of. Based in Nashville, Kim has written hits for Radney Foster and Trisha Yearwood as well as for Jamie Lawson, Patty Loveless, and Jim Lauderdale. She is also a much requested harmony singer and has sang on records by Jason Isbell, Rodney Crowell,  Mary Chapin Carpenter, Ryan Adams and many more.  Kim's songs can break your heart and at the same time revive a weary soul.  She has released seven critically acclaimed records.
Alberta-born Doug Cox also does some fine singing, but it's his virtuosic skills as a multi-instrumentalist that have gotten him all sorts of award nominations and requests to play and record with superstars such as Ellen McIlwaine, Amos Garrett, and the Mighty Popo. A peerless master on guitar, Dobro, mandolin, and Weissenborn, Doug fluently spans the gamut of Americana, from New Orleans funk to Texas twang. Quite simply, he creates magic on string instruments. 
Canadian-born, Nashville-based Linda McRae is the trio's other multi-instrumentalist, adding clawhammer banjo, acoustic and electric guitars, accordion, bass, and foot percussion to the mix. Best known for her stint with Canadian super group Spirit of the West, Linda has released six acclaimed records as a solo artist and is an indefatigable "road warrior" who has maintained a tireless international touring schedule for years. She is the creator of Express Yourself Writing Workshops currently being presented to at risk youth and inmates across North America. Called "one of the true, soulful pioneers of honest roots music" by Blackie & the Rodeo King's Colin Linden, Linda brings integrity and commitment to the craft of songwriting.
Don't miss this intimate performance in The Club at Banff Centre!