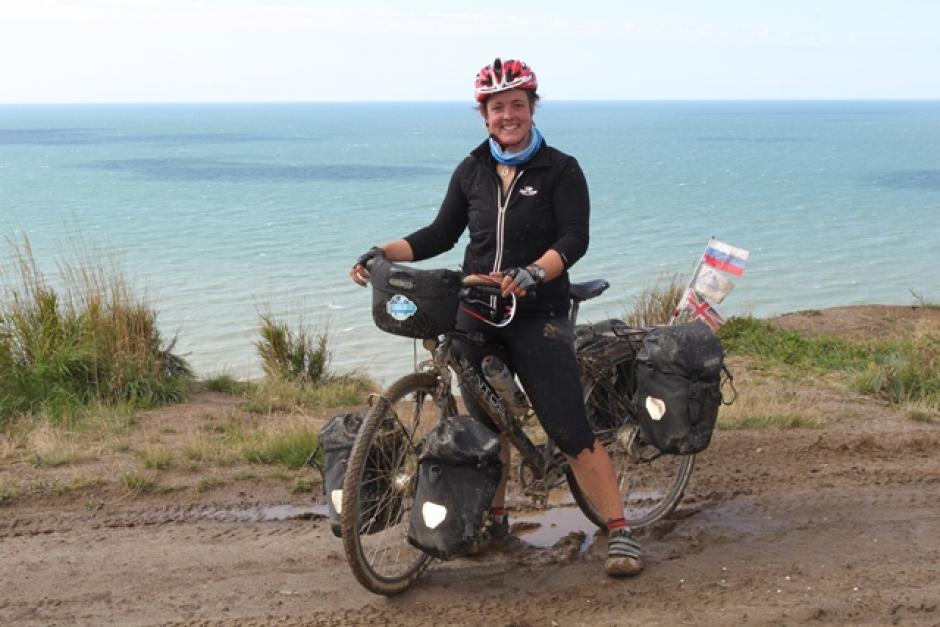 With one simple goal – to circle the globe under her own steam – adventurer Sarah Outen sets off in her kayak from Tower Bridge, London towards France with a plan to cycle, kayak, and row her way around the world. A year later she is plucked from the Pacific Ocean amid a tropical storm, her boat broken, her spirit even more so. But giving up is not an option.
Presentation followed by the announcement of the 2018 John Lauchlan Memorial Award recipients, and films in competition.
Sponsored by MEC
Book this event as part of the Festival Passport and save $2 per ticket.
Related Films
Mom, dad, three kids, one pig, a dog, two cats, and ten tarantulas. The Braford-Lefebrve family lives to run and runs to live. Without cell phones or any modern worry, the wolf pack roams the mountains around Silverton, CO, raising kids on a healthy diet of wonder and awe.
Production Company:
Sweetgrass Productions LLC
namanu rruni | Albatross Island
Albatross island is a magical place. 18 hectares of conglomerate rock off the north western tip of Tasmania, Australia, a place that 5200 breeding pairs of shy albatross call home.
Kinga Ociepka-Grzegulska is one of the most important figures in Polish sport climbing and the mother of two kids. After 20 years of living her passion, she sets herself a new goal - to climb a route that no woman has ever done before.
Production Company:
Vacaspurpuras Outdoor Films