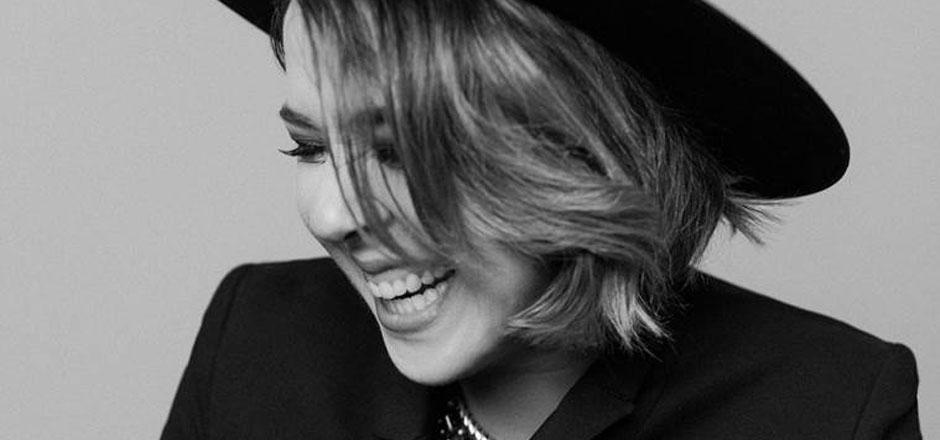 7 x JUNO Award winner Serena Ryder is an artist adored by fans, peers and critics alike, mainly due to her immense raw and earnest song-writing talent, but also for her incredible live shows!
For Serena Ryder, music is medicine. It's the thing that soothes any ailment, and it's the reason to keep going, even when times get tough. Ryder has always been compelled to write songs, both because she loves creating music and because it heals her, inside and out. The Canadian singer-songwriter, who is currently based between Toronto and the Los Angeles neighborhood of Silverlake, started playing guitar and penning songs as a teenager. She's unveiled several albums, including her successful 2012 record Harmony, and now Ryder is prepared to bring her thoughtful, emotionally driven tracks to a bigger audience. Just for the record, you could easily be staring a Serena Ryder triple album in the face right now. It might have taken four-and-a-half years for this celebrated Toronto singer/songwriter to gift us with a follow-up to 2012's expectation-defying critical and commercial hit, Harmony, but a lack of new material was definitely not the hold-up.
No, just as she did for the last record, the prolific Ryder amassed something like 65 or 70 songs during the run-up to her star-solidifying new platter, Utopia. The challenge wasn't coming up with new material; the challenge was whittling it all down to fit an album-sized package. Ryder was so flush with good stuff heading into Utopia, in fact, that she briefly toyed with releasing her own equivalent of the Clash's Sandinista! or George Harrison's All Things Must Pass – a triple LP composed of songs that she envisioned divided amongst moods of "light," "dark" and the "grey" area in between.
Rising star and country artist Mariel Buckley from Calgary will be opening for Serena. Learn more about Mariel below. Unfortunaltley, Joey Landreth, the formerly schdeuled opener is unable to attend.
Opener: Mariel Buckley
Mariel Buckley
Few performers combine the lyrical heartfelt authenticity of classic country music with a steely-eyed intensity that compels an audience's attention like Calgary, Alberta's Mariel Buckley. Amidst a sea of neon-Nashville superstars, Buckley offers a crunchy, roots alternative. It's the kind of sound many musicians take years searching for, and the arrival of Buckley's spectacular sophomore full-length album, Driving In The Dark, proves that she hasn't taken a moment for granted. Delivering on the promise of her previous album, Motorhome (and then some), Driving In The Dark finds Buckley planting her flag firmly as a songwriter who's here for the long haul, one with the chops to hang with the greats she finds herself sharing stages with more often these days. 
She continues to depict the trials of everyday life with unflinching honesty, painting poetically plainspoken highs and lows, long nights and hard days, all filtered through her wry, no-bulls**t perspective.