Sharon Wood, Reinhold Messner, and Book Awards (Simulcast)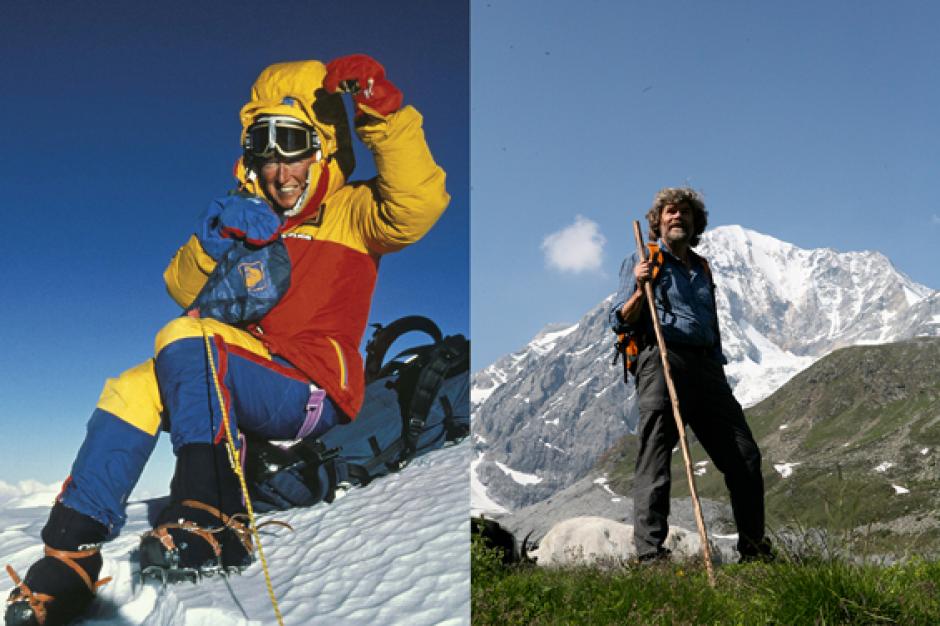 The program begins with the presentation of the 2019 Banff Mountain Book Competition awards.
In 1986, as part of a Canadian team, Sharon Wood became the first woman from the Western Hemisphere to summit Mount Everest – and the first woman in the world to do so via a new route from Tibet and without Sherpa support. She brings to Banff her latest book Rising, which is steeped in six decades of life experience rich with adrenalin, change, reflection, and humility.
We are thrilled to announce that mountaineering legend Reinhold Messner will screen his new film, The Great Peak: 150 Years Climbing History, as part of this program. Geoff Powter will conduct an on-stage interview with Messner following the screening of the film.
Book this event as part of the Festival Passport and save $2 per ticket.
Related Films
The Great Peak - 150 Years Climbing History
Throughout the history of mountaineering, the imposing Cima Grande in the Italian Dolomites has been both a playground and favourite destination for the best rock climbers in the world. In his new film celebrating the 150th anniversary of the first ascent, Reinhold Messner* shows the major milestones on the peak with the help of reenacted climbing scenes using only materials and historic equipment of the respective era.
*in person attendance