Summer Music Series: A Welcome Concert by Claire Chase and Steven Schick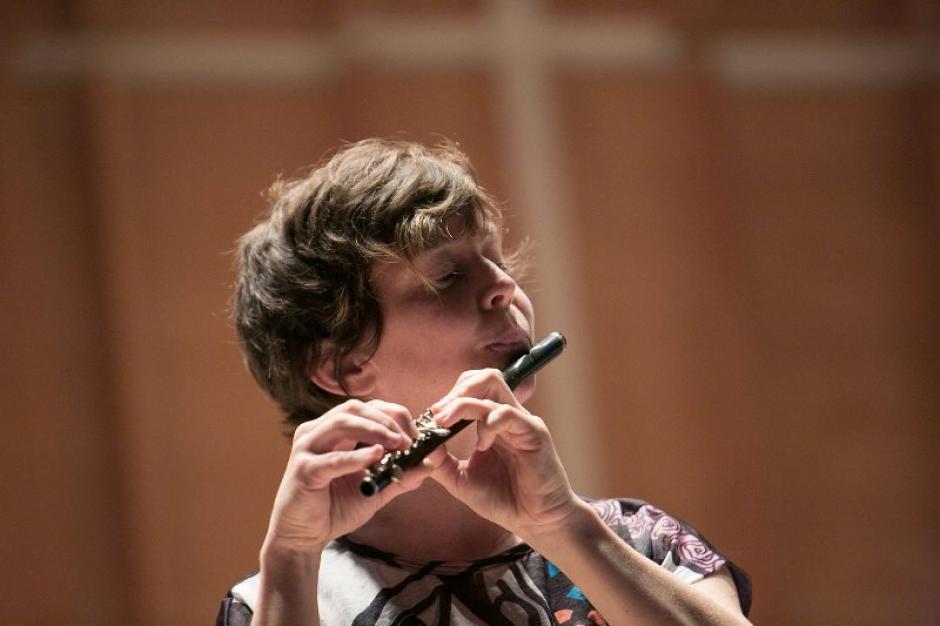 Join co-artistic directors Claire Chase and Steven Schick as they launch their second summer at Banff Centre. This concert marks the start of the Ensemble Evolution music program, that will explore a wide range of eras and styles performed by a diverse group of instruments.  
The pair will be performing solo and duo works including the Canadian first performance of a suite from Marcos Balter's extraordinary Pan by Chase, and a rare performance of a 1922 Kurt Schwitter Dada classic by  Schick who will be assisted by electronics guru, Levy Lorenzo. 
Chase's performance will be composed of excerpts from Marcos Balter's Pan, a 90-minute piece for solo flute that involved live electronics and mass community participation. This piece was created as theatrical as much as it is musical and as a meditation on ambiguity and the discomfort it brings. Arts medai described "The music (as) dizzying in its rhythms and endlessly shifting dynamics. At times, Ms. Chase vocalizes while inhaling, then sounds the flute on the exhale. She does all of this while also acting, which under Mr. Fitch's direction requires dancelike movement." - New York Times
Schick will perform the vocal piece UrSonate or "sonate in urlauten" ("primordial sonata" or "sonata in primordial sounds") by Kurt Schwitter. A piece that's made up of sounds more than words, it can be closely associated with Sound Poetry though that's not it's original intent. it does follow strict form like a musical composition but the sounds used are more spoken than sung.