Summer Music Series: Instrumental Works from Classical to Modern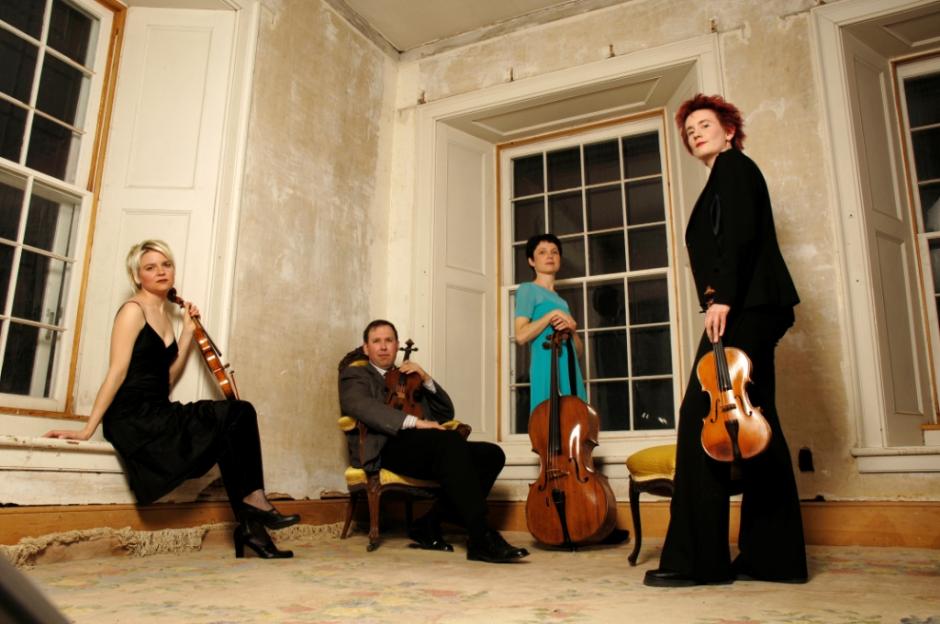 Join us for this concert displaying the mastery of music from the faculty of multiple Summer Music Programs.
JACK Quartet: Elliott Carter: String Quartet No. 3
 
Eybler Quartet: Ludwig van Beethoven: String Quartet, Op. 18, No. 3
Intermission 
Claire Chase, flutes: Tyshawn Sorey: Bertha's Lair (2016) ,Tyshawn Sorey, percussion
Parker Quartet: Arnold Schoenberg: String Trio
  
Pre-concert audience encounter with Ara Guzelimian
Provost and Dean of the Juilliard School of Music Ara Guzelimian proves that he is much more than his title!  One of the most thoughtful musicians of our time, Ara will shed light on an important question:  What has the music of Beethoven meant in the two centuries since he composed it.  Starting with Beethoven's youthful Opus 18,  Ara and our three faculty quartets will connect it to Schoenberg's equally youthful 2nd quartet, written at the beginning of the modernist revolution and the landmark Carter #3, first thought to be unplayable.  Three emerging composers in three distinctive historical periods all brought together under the roof of Rolston Recital Hall.  To add a 21st century dimension to the conversation, guest composer Tyshawn Sorey and Jazz/Creative Music co-artistic will be featured in a new work for percussion and flutes, performed by Sorey alongside Claire Chase on multiple flutes. Not to be missed!
Enjoy this performance as the musicians who compose our Evolution of the String Quartet faculty take you on a melodious journey.