Summer Music Series: New and Traditional Works for String Quartets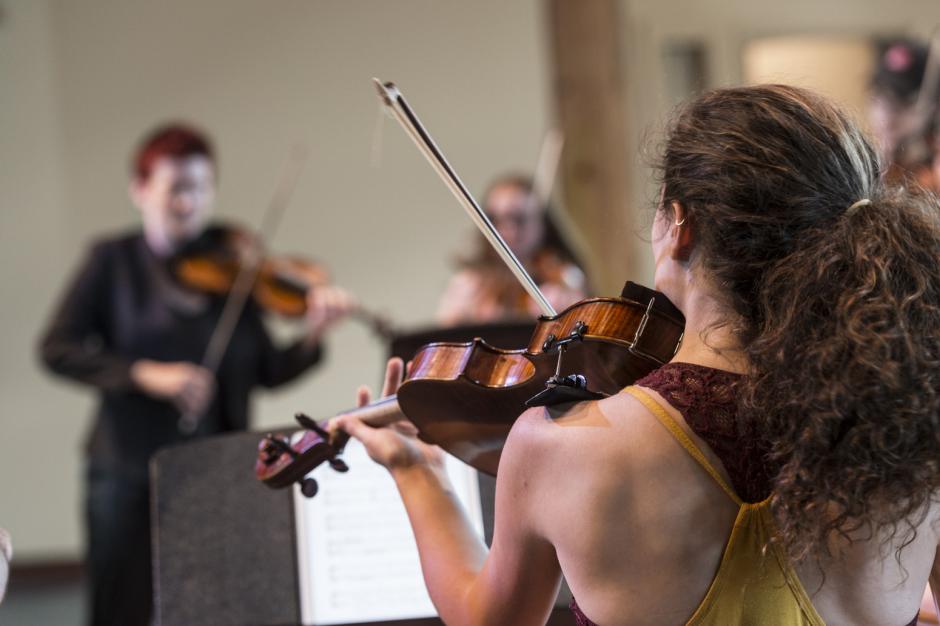 Hear new and familiar works by some of the world's finest young string quartets.
Repertoire:
Joseph Haydn (1732-1809): String Quartet Op.76, No.4 "Sunrise" [23']
Iceberg String Quartet
Ledah Finck (b.1994): Stars Fall in the Valley/Greenbriar (2014) [8']
Bergamot Quartet
Gabriela Ortiz (b.1964): Altar de Muertos (1997) [10']
Alauda Quartet
Simon Hyacinthe Jadin (1776-1800): Op.1, No. 1[20']
Elixir Baroque Ensemble
Johannes Brahms (1833-1897): String Quartet Op.51, No. 2 [35']
Highland Street
Evolution of the String Quartet (EQ) allows the performers and the faculty to explore the entire canon of string quartet music, there are no restrictions on genre or artist as the concerts repertoire is decided upon during the EQ musician training program. Realize the wide ranging talent of these performers as they choose to explore contemporary works from Ligeti to Di Castir to Ferneyhough, or traditional works from the greats such as Mozart, Haydn, and Bartok. Each of the concerts will have a wide range of repertoire and will take the audience on a journey through the history of string quartet music.