Summer Music Series: Featuring Peter Evans, Matana Roberts, Mazz Swift, Aiyun Huang, and Jennifer Curtis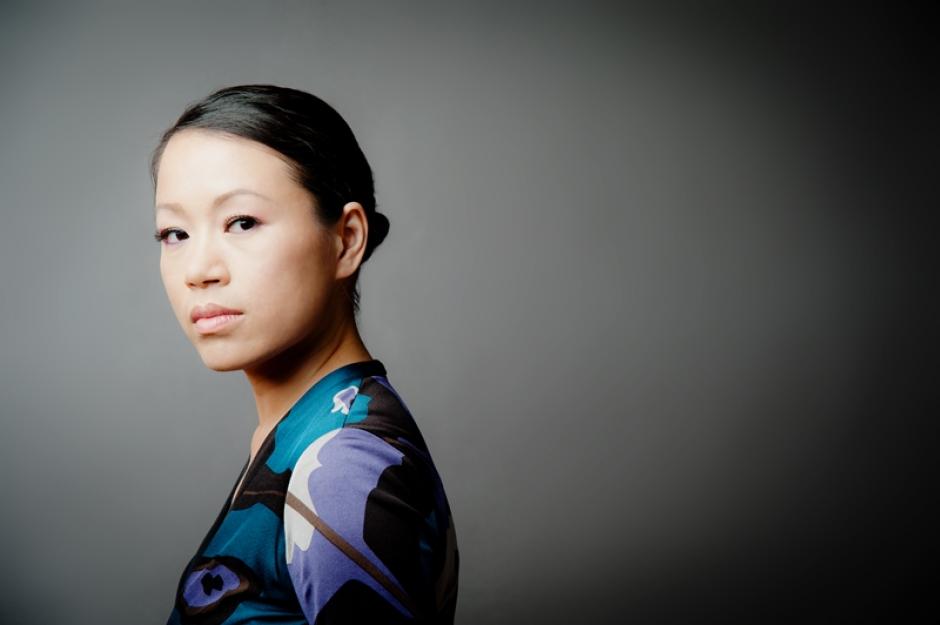 Hear new work by some of the most exciting young improvisational musicians and performers at work today. Featuring Ensemble Evolution faculty piantist Cory Smythe, trumpeter Peter Evans, Saxophonist Matana Roberts, percussionist Aiyun Huang, violinist Jennifer Curtis, percussion + technologist Levy Lorenzo and Violinist Mazz Swift.
Cory Smythe is a pianist known for his ability to weave together experimental and annotated music with masterful talent.
Peter Evans is an American trumpet player based in New York, who specializes in contemporary classical music, improvisation and avant-garde music.
Matana Roberts is a sound experimentalist, visual artist, jazz saxophonist and clarinetist, composer and improviser based in New York City. She has previously been an active member of the Association for the Advancement of Creative Musicians (AACM).
Mazz Swift,  is a violinist, vocalist and "Freestyle Composer." Swift has engaged audiences all over the world with the signature weaving of song, melody and improvisation that she calls MazzMuse.
Aiyun Huang, a Canadian percussionist of unique talent, is a soloist, chamber musician, researcher, teacher and producer, Huang excels in the experimental music field.
Jennifer Curtis is a violinist described as "an artist of keen intelligence and taste, well worth watching out for." She is also an educator with a focus on music as humanitarian aid, Jennifer has collaborated with musical shaman of the Andes, improvised for live radio from the interior of the Amazon jungle, and taught in collaboration with Kurdish refugees in Turkey.
Levy Lorenzo is a percussionist and electronics musician who blends music, art, and technology to beautiful effect. 
Witness how these musicians with a talent for improvisation music build off of one an others skills, gaining inspiration from their contemporaries. These improvisational musicians create and perform musical pieces as part of the Ensemble Evolution residency, a component of Banff Centre's summer music programs.