Summer Music Series: ICE performs the music of Anna Thorvaldsdottir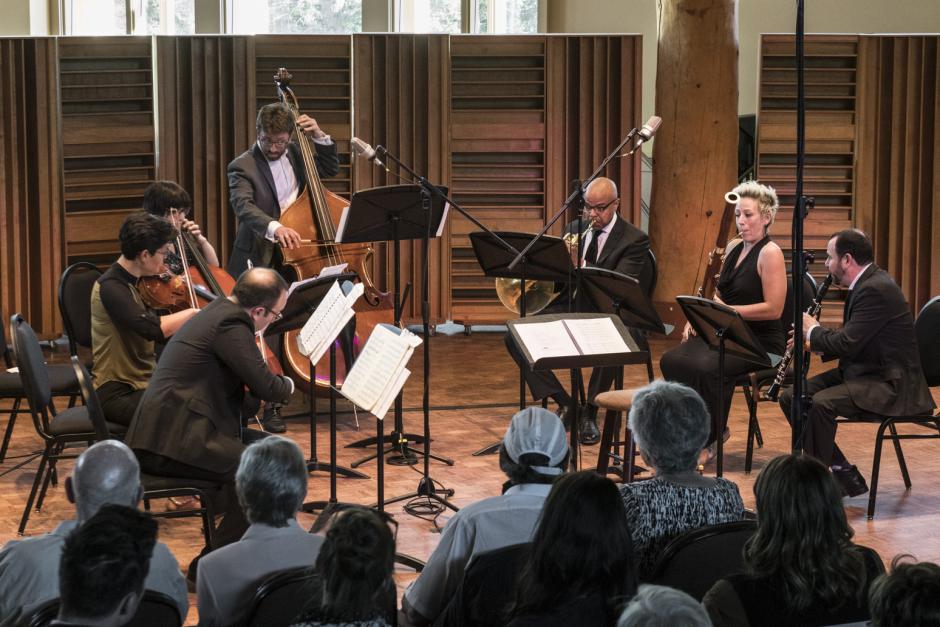 Both intimate and visceral, Anna Thorvaldsdottir's music has taken the world by storm in the past few years. Her music is radiant and penetrating; beautiful and profound all at the same moment.
During this concert, the International Contemporary Ensemble will perform music by Anna Thorvaldsdottir including:
Sequences (2016) — for bass flute, bass clarinet, contrabassoon, and baritone saxophone
Aura (2011) - for percussion trio
Aequilibria (2014) — for chamber orchestra
Performances during the Ensemble Evolution music program will explore a wide range of eras and styles performed by a diverse group of instruments.