Summer music Series: Participant String Quartets Perform New and Traditional Works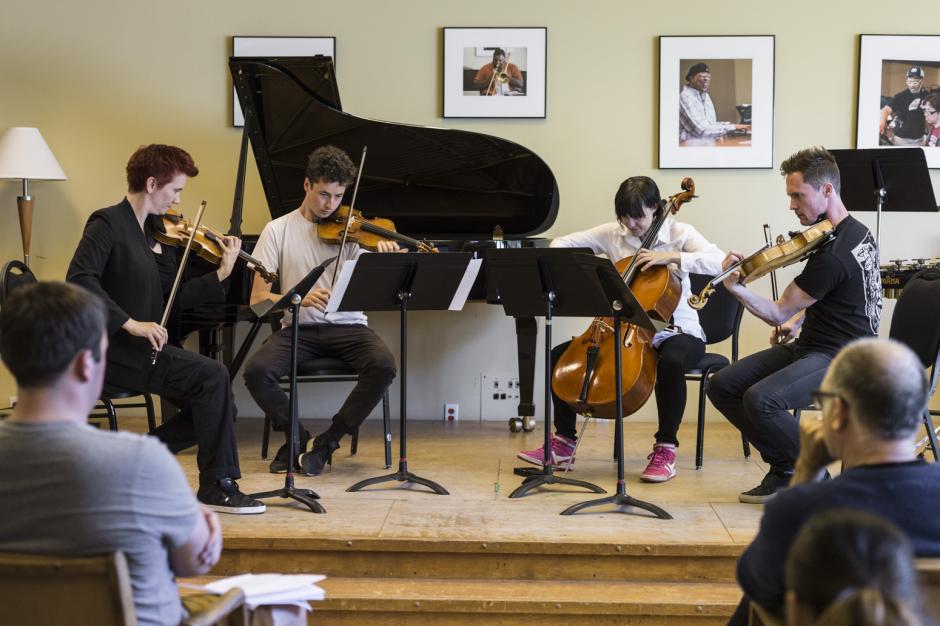 Hear new and familiar works by some of the worlds finest young string quartets.
Repertoire:
Franz Schubert (1797-1828): Quartettsatz, D703 [10']
Partridge String Quartet
Johann Baptist Vanhal (1749-1813): Quartet in F Major Op.21, No.4  [??'] 
Butter Quartet
Chaya Czernowin (b.1957): Anea Crystal I: Seed I, Anea Crystal III: Seed II (2008) [20']
Seed I: Free radicals (Camille, Martine, Ethan), Austin Wulliman
Seed II: Bergamot Quartet

Ludwig van Beethoven (1770-1827): String Quartet Op.18, No.4 [20']
GAYA Quartet
Felix Mendelssohn (1809-1847): String Quartet Op.80 [25']
Elara String Quartet
 
EQ allows the performers and the faculty to explore the entire canon of string quartet music. because of this the concerts repertoire isn't decided until very close to the concert. The performers can explore contemporary works from Ligeti to di Castir to Ferneyhough or traditional works from Mozart, Haydn or Bartok. Each of the concerts will have a wide range of repertoire and will take the audience on a journey through the history of string quartet music.